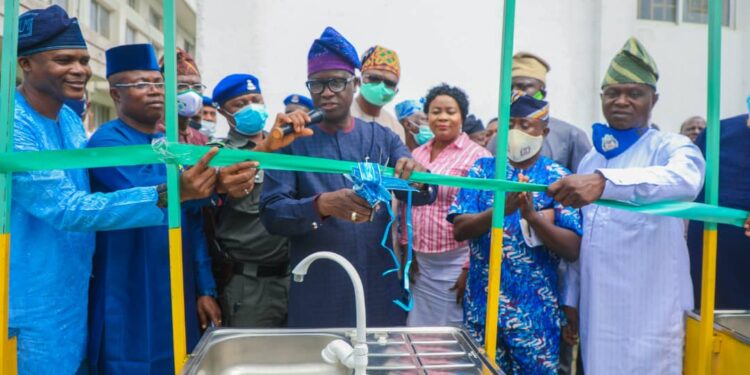 COVID-19: NSE donates solar-powered handwashing machines to Osun
The State Government of Osun has charged its citizens to leverage on the demands for innovations that the COVID-19 pandemic has brought about in the country and in the world.
The Deputy Governor, Mr Benedict Alabi, who is the Head of the State's Task Force on COVID-19, disclosed this while receiving the donation of solar-powered handwashing machines from the Osun State branch of the Nigerian Society of Engineers.
Alabi said that the State of Osun is one that runs on innovations across different sectors, and is therefore open to receiving more innovative ideas and Interventions from individuals, groups and associations, within and outside the State.
In his words: "We appreciate the Nigerian Society of Engineers for this noble idea presented to the State. The Governor and the people of our dear State are impressed by the idea behind this donation.
"COVID-19 has presented us with the opportunities to be innovative. It is now left for us to utilize the opportunities the virus has presented, for the advancement of the society.