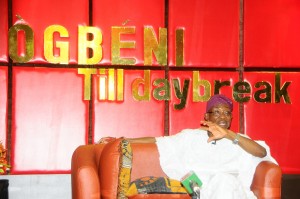 Aregbesola Set To Empower 5,000 Widows In Osun
Osun State governor, Mr. Rauf Aregbesola has said that his administration has concluded arrangement to empower no fewer than 5,000 widows across the 30 local government councils and its Modakeke area office of the State.
Speaking on Thursday through his Special Adviser on Millennium Development Goals(MDGs), Honourable Abdullahi Binuyo, Governor Aregbesola who declared that the state government has completed the statistical evaluation of the beneficiary of the government gesture maintained that empowerment programme is part of his administration effort to improve the social well being of the people of the state.
To this end, according to Binuyo, the arrangement is another policy of the present administration to improve the welfare of its people under the programme to be called "O'Widow" where the women who have lost their husbands in the state would be catered for by the present administration in the State.
Binuyo who doubles as the Chairman of the public presentation of a socio- volunteer group seeking the re-election bid of Ogbeni Rauf Aregbesola in 2014, 'De Raufs', further noted that the Osun state under the leadership of Aregbesola has been able to achieve Millennium Development Goals (MDGs) through its people oriented policies.
While pointing out that the initiative is the first of its kind in the country, Binuyo also lauded the state government programmes on the establishment of garment factory that is geared towards producing 5,000 garments in a day with the provision of 3,000 jobs to the people of the State.
He therefore said that Governor Aregbesola has turned the state to construction site through his massive road construction across the length and breadth of the State.
According to him, there is no major road in the state that has not been touched or rehabilitated and programmes like O'meals, O'schools, O'Uniform ,O'YES, O'REAP among others have put the state ahead of others in the federation in terms of developmental projects.
ORANMIYAN