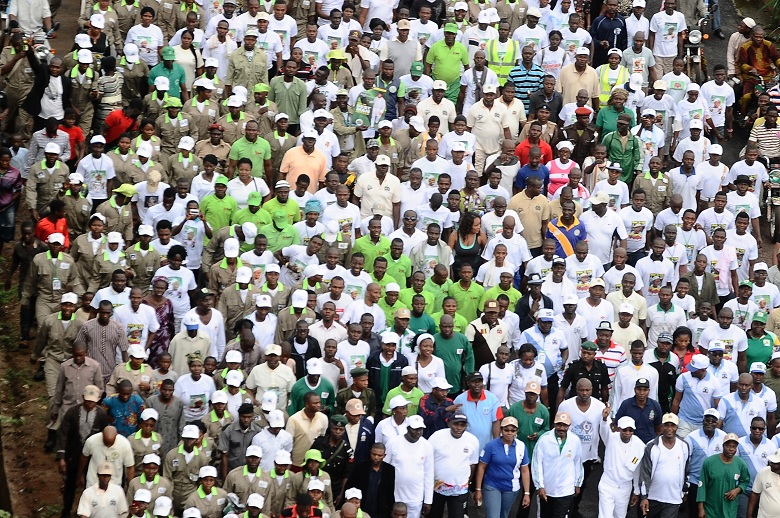 Osun Walk to Live – Aregbesola Tasks People on Protection of Govt. Utilities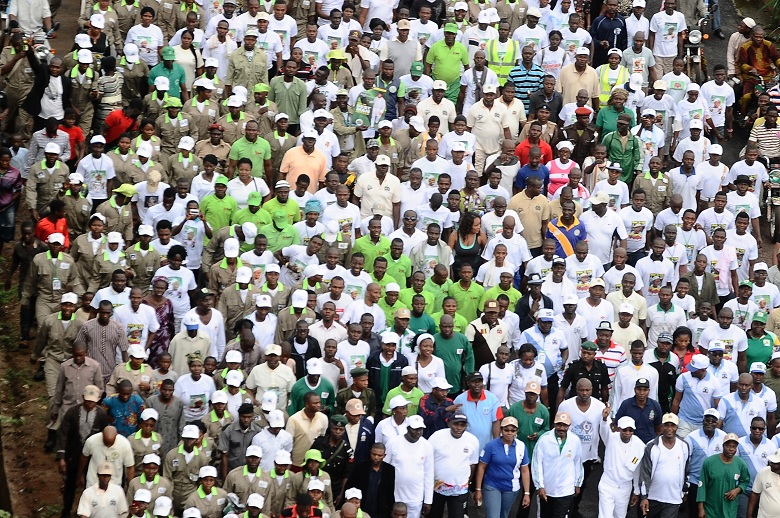 The Governor of the State of Osun,Rauf Aregbesola, has called on the people of the state to be more vigilant and promptly report vandalisation of public utilities to security agencies whenever they suspect such dastardly act.
Aregbesola said this will help protect government property wherever they are situated..
Aregbesola made this call at Oriade local government area of the state at this month's  edition of Osun Walk To Liven where he also called on the people of the state to cultivate the habit of general cleanliness.
This month's edition was carnival-like as usual, accompanied with drumming and singing by the participants from all works of life from within local government area.
To ensure that the  exercise was peaceful as ever before, security agencies ranging from, police, civil defence, the army, road safety corpse among others were on hand to provide the needed security.
Beginning from Ilo-Ijesa, the six-kilometre road work took the mammoth crowd led by Governor Rauf Aregbesola through the area to Ijebu-Jesa and ended at Obande Grammar school, in the same town.
Addressing a mammoth crowd, Aregbesola, who noted that the event was not a political campaign, said the purpose was to constantly remind the people that they must take utmost care of their health so as to live long.
"The activities of vandals has no doubt affected the economy of the nation and well as destroyed social amenities.
"These are people who are hell bent on destroying the nation with their illegal activities.
"We must act as our own protectors. So we must be vigilant and protect these amenities.
"Besides, as usual, this government is also concerned about the health of our people and we must always educate ourselves on the essence of regular physical fitness exercise is best form of protecting oneself against diseases
"Not only that, regular exercise helps keep the body fit and make us live a healthy life in a clean environment," Aregbesola said.
He also reiterated his government commitment to ensuring and promoting healthy living among the people of the state, saying, those who are taking part in the exercise will always have good experience to share in terms of body fitness.
A former Senator from Lagos state, Olorunibe Mamora, who took part in the exercise described the Walk to Live as one  which all and sundry must engage in to help themselves live long.
While recognising the turn out of the people of the areas, Senator Olorunibe Mamora said that it is a reassurance that the people are in support of the government of Governor Rauf Aregbesola.