PLACES I: Explore Oshogbo – The Commercial and Industrial Centre Of The State of Osun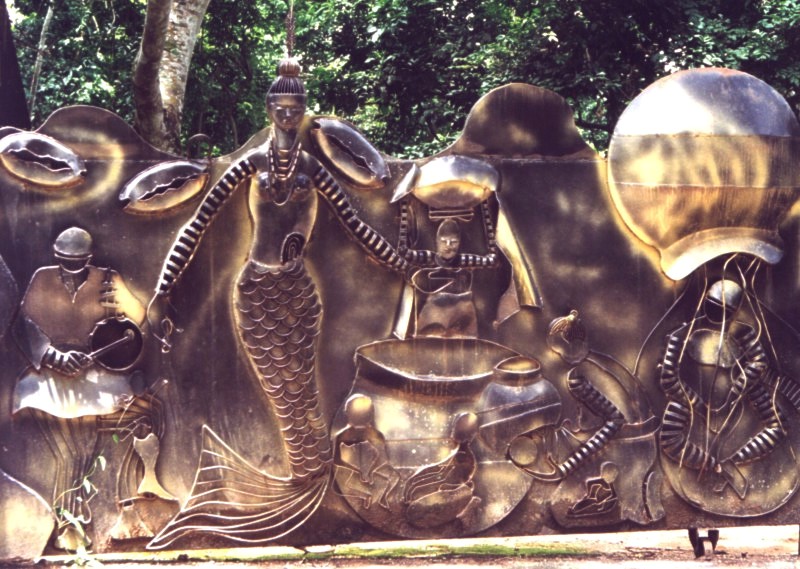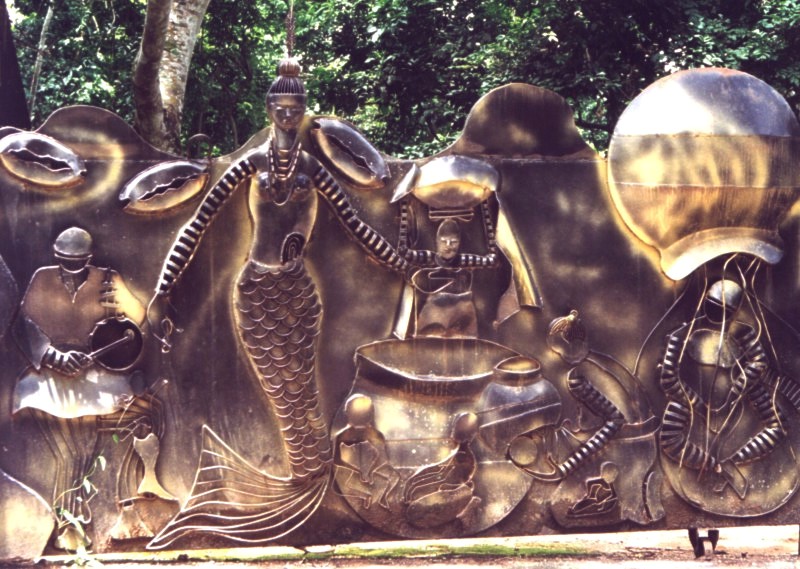 Osogbo the capital of Osun lies on coordinates 7°46′ North 4°34′East with an area of 47kmsq. According to the 2006 Population and Housing Commission Census, the city has a population of 156,694 people. Osogbo shares boundary with Ikirun, Ilesa, Ede, Egbedore and Iragbiji and is easily accessible from any part of the state because of it's central nature. It is about 48km from Ife, 32km from Ilesa, 46km from Iwo, 48km from Ikire and 46km from Ila-Orangun.
Osogbo is a commercial and industrial centre. This started in 1907, when the British Cotton Growing Association sited an industry for growing and ginning of cotton. The Nigerian Tobacco Company (NTC) built its first factory in Osogbo. In this same year, a major turning point for the city which helped in its industrial and commercial development occurred, the railway tracks were constructed linking it to other parts of Northern Nigeria.  This really attracted people to Oshogbo from far and near.


The Ataoja of Osogbo is the traditional title of the King and he is the political and spiritual heads of Obas and Chiefs in Osogbo and Olorunda Local Government Areas.
Osogbo is famous for the annual Osun Osogbo Festival which attracts tourists from different part of the world. In spite of the advent of Christianity and Islam and their influences which have led to the decline of traditional religions of Yoruba towns generally, the people of Osogbo still cherish their age-old cultures and traditions. The ever-popular and crowd-pulling annual Osun Osogbo Festival shows that the people of Osogbo have preserved their cultural identity. On the festival day, both Muslims and Christians are found among the participants and the observants.
Osogbo has the natural and precedent tendency of becoming a true African "Disney World" with her God-endowed landscape, thick rain forest and above all abundance of natural artistically inclined talents.  In Osogbo, notable among the many places of cultural entrancing interests  are the Obafemi Awolowo University Museum at Popo Street , Nike Art Gallery , Susan Wenger's studio at Ibokun Road, the Osun groove, the Ataoja's old and new palaces, bustling trading activities at Oja Oba or Orisunbare markets etc.  Osogbo also plays host to thousands of visitors who come from all across the globe to see and appreciate these authentic African arts.
For more on Osogbo and other Towns in the State of Osun, visit www.osun.gov.ng