Telecom Operators Must Collaborate With The States To Resolve Challenges – Aregbesola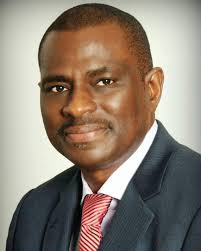 At the 2013 Nigerian Telecom Development Lecture (NITDEL) organized by Nigeria Telecom News, at the weekend in Lagos, the Managing Director and Chief Executive Officer, Airtel Nigeria, Mr. Segun Ogunsanya believed that the implementation of the approved National Broadband Plan (NNBP) would facilitate broadband expansion in the country, saying speedy execution of the strategy document can contribute about N190 billion to the country's GDP in 2015.
Ogunsanya, who said the six per cent broadband penetration, presents a challenge and an opportunity, noted that there could be five fold increases in broadband penetration by 2017 if major challenges are removed, especially Right of Way (RoW) limitations and shortage of more spectrums.
Besides, Ogunsanya called on states' government to make RoW approval easier for operators, stressing that the challenge of getting approval has become a major bottle neck for operators to roll out their services, stressing that atimes it cost operators about N6.5 million per kilometer legal or illegal to get access, saying that such in New Delhi in India only cost about N4 million.

On the issue of RoW, Governor Rauf Aregbesola of Osun State, who spoke on "ICT, a tool for Societal Development" at the forum said his state was ready to resolve the challenge around RoW.
Aregbesola, however, said operators must display some level of commitment, saying that the telecoms operator must collaborate together genuinely with the states to resolve the challenges.
"I think the operators should present their case as a body that will create a neutral ground to address this issue. It is not wise for each operator to be digging the ground to lay its fibre. I think if they can collaborate, it will help them and resolve some issues around RoW", he stated.
Interestingly, Nigeria as at last December topped Africa's Internet penetration chart with about 48.4 million users, while Egypt and Morocco are in second and third position with 28.9 million and 16.5 million users.
But, according to analyst, Nigeria may be at the top of the chart, but comparing the penetration to the country's population size and potential, the penetration is still low.
Minister of Communications Technology, Mrs. Omobola Johnson, corroborated this challenge, when she said that huge Internet capacity was lying untapped at the shores of the country, yet Internet penetration in the country remains abysmally low.
According to her, unless the capacity was connected to the hinterlands through last-mile connectivity, it would remain a challenge for the country in getting the capacity inland and that Internet penetration in the country would also remain a challenge.
(culled from THE GUARDIAN)