APC Elders Charge FG, FERMA On Osun Federal Roads, Laud Aregbesola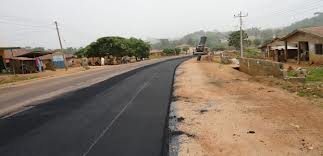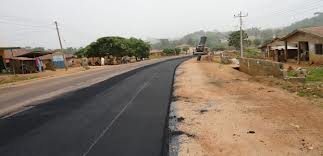 The Igbimo Agba (Elders Council) of the All Progressives Congress (APC) in the State of Osun has charged the Federal Government and the Federal Roads Maintenance Agency (FERMA) to end their non-challant attitude to the deplorable condition of federal roads in the state.
Rising from its meeting held in Ilobu, State of Osun at the weekend at the end of which the council issued a communiqué, the APC elders decried the neglect of virtually all federal roads on Osun especially the Osogbo-Ilobu-Ifon-Ogbomoso road.
According to the communiqué signed by the Osun APC Elders Council chairman, Engineer (Chief) Sola Akinwumi, they noted that the road was "the shortest major link between the States of Osun, Oyo and indeed, Kwara" that are useful for commuters as the Ileya and Christmas festivities approach.
While commending the laudable development programmes of Governor Rauf Aregbesola to uplift the state's infrastructure, the elders expressed their displeasure at the neglect of federal roads and called on "the FERMA and the office of the Federal Controller of Works in the State of Osun to be alive to their responsibilities".
After carrying out a review of various programmes and policies of the state government, the meeting unanimously lauded the "enviable achievements of Governor Rauf Aregbesola especially on the spread, quantum and quality of road infrastructure throughout the state".
The Igbimo Agba council specifically expressed approval of the performance of the contractor handling the construction of Oba Adesoji Aderemi Ring Road, Chief Bisi Akande Trumpet Bridge on the Freedom Way, Gbongan-Akoda Road, Old Garage-Ikirun-Ila-Odo road and called for their speedy and timely completion.
However, the APC elders frowned at the slow pace of work being handled by contractors handling the 10-kilometre per Local Government roads which performance they noted, have not been impressive enough.
On education, the council commended Aregbesola for his commitment to the provision of functional education in the state particularly the introduction of the award winning Opon-Imo tablet which they described as unique and the first of its kind globally at the last United Nations' World Summit Award.
While congratulating Governor Aregbesola for being a listening and visionary leader over his administration's policy of schools re-classification, the APC elders advised teachers, pupils and parents to make good use of the new educational infrastructural facilities as the new academic session begins in the State of Osun.