EXCLUSIVE: Osun Youths Pitch For Investment In Empowerment Drive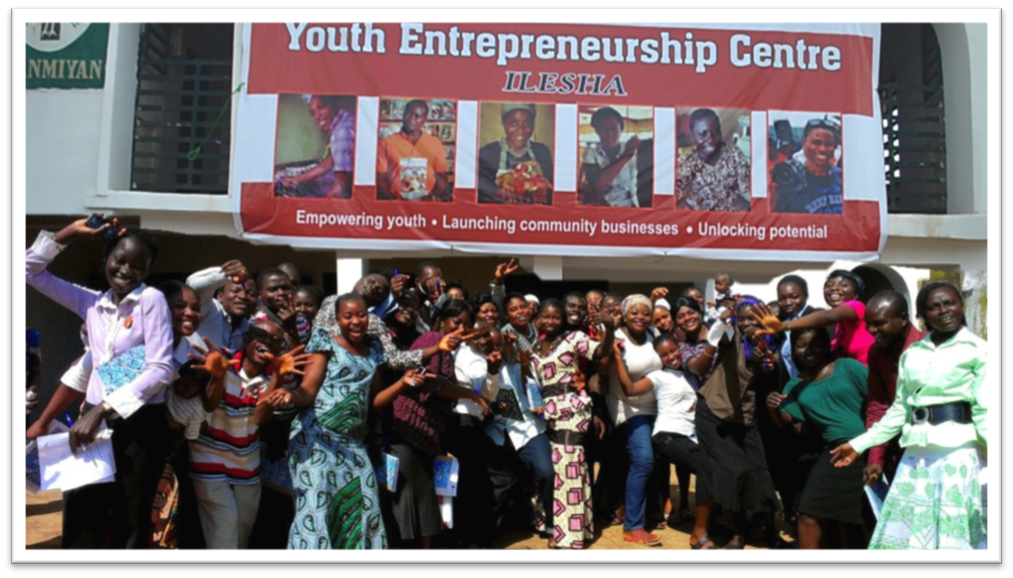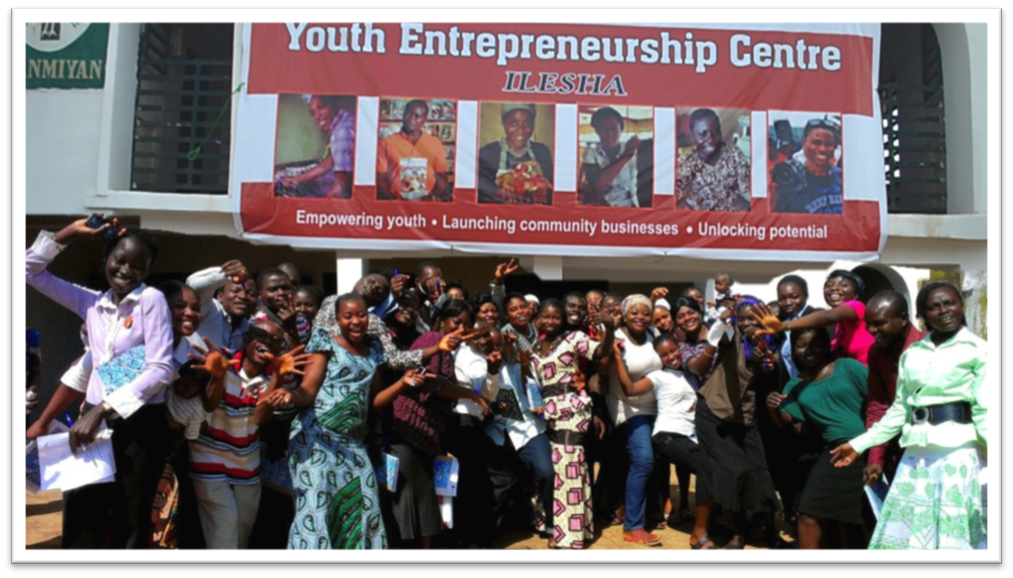 ILESA, October 2013 – Taiwo Adedeji launched a startup company 4 months ago. She had no more than N3,000 capital given her by the State of Osun (www.osun.gov.ng ) and Generation Enterprise (www.generationenterprise.org) partnership.
In that short time, she has put that little money to hard work and generated more than 100 times the amount, even gaining a profit up to ten times the capital. In business-speak, her return-on-investment (ROI) in the 16 weeks is a remarkable 960%.
Now, having proven her mettle as an entrepreneur, she will be pitching for equity investment at OYES-GEN Pitch for Investment Day on 21 October 2013. Taiwo's pitch will be directed at local investors and Generation Enterprise, the business incubator that helped her launch her startup.
Saudat Raheem also launched her startup company 4 months ago. She as well received her N3,000 seed capital. She has generated more than 20 times the amount, and gained a profit more than three times the capital. Her return-on-investment (ROI) in the 16 weeks is 365%. Having proven that she is a worthy entrepreneur able to triple whatever is given to her, she also will be pitching for larger equity investments.
On 21 October 2013, at the OYES-GEN Pitch for Investment Day, a Dragons Den meets The Apprentice pitch event, Taiwo, Saudat and 58 others will pitch for equity investments in their startup companies.
This pitch event, is a major milestone, within an innovative entrepreneurship development programme being piloted by the State Government of Osun in partnership with groundbreaking youth driven NGO, Generation Enterprise. The programme provides a platform for Osun youths to launch startup companies and pitch for investments to scale their companies.
The State of Osun through the Osun Youth Empowerment Scheme (OYES) partnered with Generation Enterprise, a US-Nigeria NGO to discover high-potential youth entrepreneurs who will launch high-growth businesses to create jobs for themselves and for other youths in the community.
Generation Enterprise business labs, prototype and test business models that start by addressing Bottom of the Pyramid problems but can grow to become made-in-Nigeria franchises employing 10, and then 50, otherwise unemployed local residents.
Ten and fifty employees are the thresholds determined by SMEDAN (the Small and Medium Enterprise Development Agency of Nigeria) separating micro enterprises from small enterprises, and small enterprises from medium enterprises.
Already, the 60 young people have launched 17 startup companies after testing various business solutions to problems in the Ilesa community. For example, given the poor access to high quality bags at inexpensive prices in Ilesa, Reality Bags has been producing top-quality school bags and fashion bags for the community at affordable prices. Using basic manual sewing machines, the startup company has been able to produce about 350 units per month. Now, Reality Bags is pitching for equity investments that will help it increase production capacity to 3000 units per month to meet demand in Ilesa and surrounding communities.
Goodness Insecticides, another consumer brand has been tackling the malaria problem. Malaria kills nearly 1million Africans each year. The problem is especially severe for pregnant women and children under five. Those who cannot afford treatment or have limited access to healthcare are most vulnerable. Goodness Insecticide has been producing sweet-smelling but effective insecticides to combat mosquitoes and the malaria parasite. The company will also be pitching for equity investments to increase output from 400 units a month to 6000.
Delight Company is fighting the PHCN-induced darkness that continues to loom in Nigeria by providing alternative lighting solutions to students, homes and traders. After acquiring d.light products, solar-powered lanterns that can also charge a variety of phones, Delight has helped students study longer, keep homes free of kerosene soot and increase sales by traders who can also stay open longer into the night. Delight will be pitching for equity investments to acquire larger stock of d.light products.

The State of Osun continues to engage its youth in innovative and large-scale enterprise. A visionary government, Osun through this pilot programme, is helping its youth see problems around them as business opportunities, supporting the launch of those businesses and providing a unique platform for the youth to pitch for and receive funding for their startup companies. As the youth grow their companies, they not only increase income for themselves and their families, but also create jobs for other youths and a resultant income increase for their entire community.
The multiplicative effects of this model are mind-boggling. This pilot programme targeted only 60 youth who are set to create more than 300 jobs. At that rate, with 20,000 youth put through the program, Osun could easily create 100,000 jobs, thereby tackling the unemployment problem as well as creating wealth for residents.
By democratizing access to pragmatic business education, using the Generation Enterprise model and providing a platform for additional investments, Osun could well be on it's way to banishing unemployment.
About Generation Enterprise:


Generation Enterprise ("GEN") employs an innovative knowledge transfer model to integrate vulnerable and so-called "unemployable" young people into their communities as entrepreneurs, employers, and leaders, jumpstarting local economies in the urban developing world.
Since 2010, Generation Enterprise's global team has been operating small business incubators in Lagos & Osun, Nigeria and New Delhi, India. The organization aims to co-create and launch differentiated micro-businesses in developing markets. It was launched as a US – Nigeria collaboration by Harvard, Wharton, and Stanford business students, McKinsey consultants, and young Nigerian leaders.
For more information, Please write to: public.relations@osun.gov.ng, bunmi@generationenterprise.org