OPON IMO: The World Awaits Governor Rauf Aregbesola In Colombo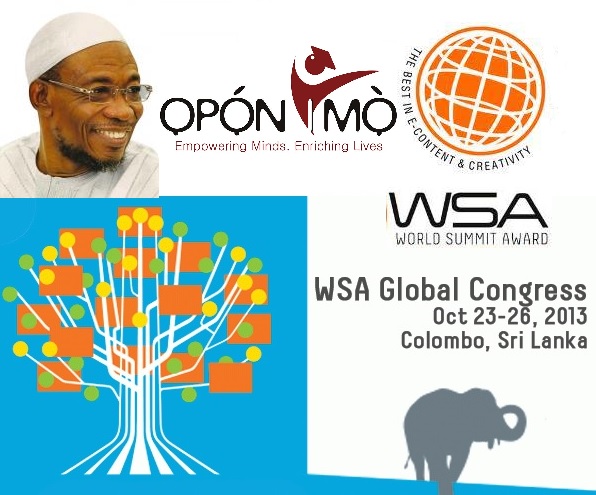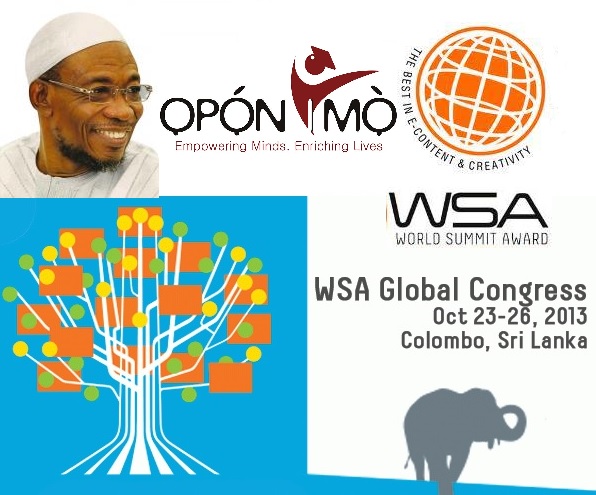 The Global Congress of the United Nations World Summit Award which kicked off on Wednesday 23rd October, 2013, changed gear yesterday in the oceanic city of Colombo in Sri Lanka, after the presentation of OPON IMO (Tablet of Knowledge) by the ICT team from Osun led by Mr Bambo Bashorun, the Senior advisor on ICT to the digital governor of the fast-transforming State of Osun, South West Nigeria.
Keen interests generated by the phenomenal tablet during presentation led to the curiosity of other product winners and eminent persons about the unusual Governor doing unusual things in digital revolution in Nigeria.
Speaking with our reporters in Colombo after the Opon Imo presentation at The Kingsbury Hotel venue of the competition, the WSA National expert from Nigeria, Mr. Amos Emmanuel said "I join the world as they await the Executive Governor of the State of Osun, Ogbeni Rauf Aregbesola as he arrives Colombo, Sri Lanka.
Mr Emmanuel said further that "As a National Expert, I see that we could do better in economic development advancement and surpass visions and multi-pointed political agenda if leaders follow the footsteps of Aregbesola to truly promote e-content innovation in Education, Health, Tourism, Open Government and Data, eBusiness & Commerce, Inclusion and Empower, Entertainment, Media & Journalism… but 'political gymnastics' has been drawing Nigeria backwards to the point that the few developmental successes we made in the past have now faded and died natural deaths."
"The victory of Opon Imo (Tablet of Knowledge) enhanced learning developmental initiative at the World Summit Award 2013 global Contest is heart-warming. Opon Imo has been greatly received and acknowledged by the WSA Grand Jury Panel of Judges in Estonia and Sri Lanka, the Youth Award Winners, other government organizations, NGOs and professional participants upon physical presentation of Opon Imo by government representatives from the State of Osun today in Kingsbury Hotel, Colombo, Sri Lanka."
Congratulations to the State of Osun on this Opon Imo victory in far away Colombo, Sri Lanka.