EDUCATION: Aregbesola To Osun Students – "Don't Blame God If You Fail With Opon Imo"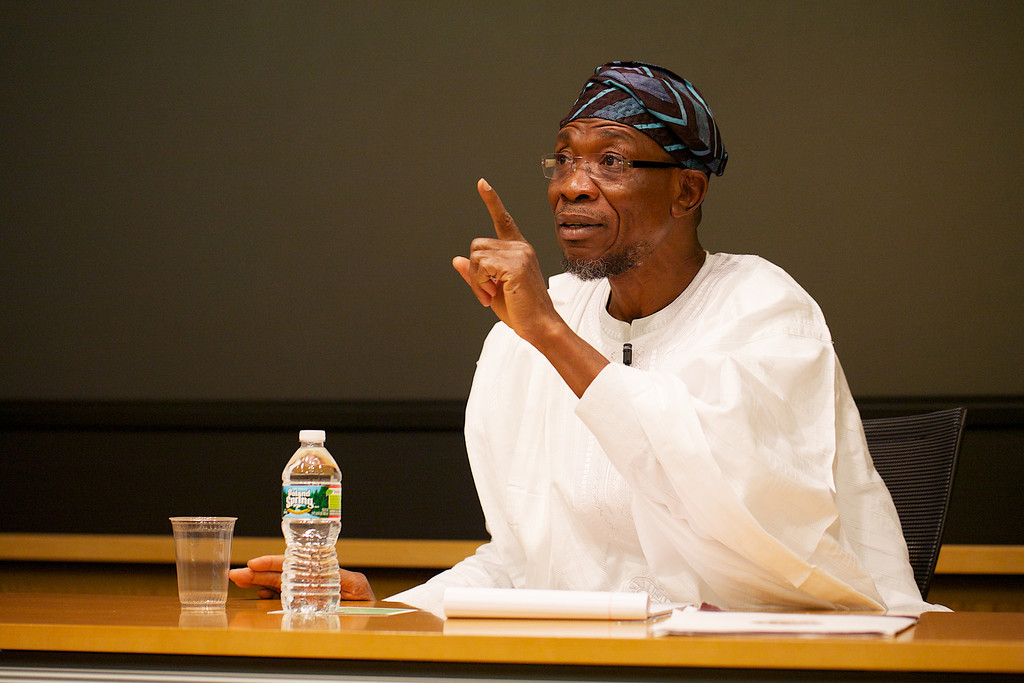 OSUN State governor, Rauf Aregbesola, said on Monday that any student in the state secondary school that fails his or her examinations following the introduction of Opon Imo by his administration should blame him or herself and not God.
Aregbesola said this in Lagos at the Public Lecture, Fund Raising and Award Ceremony organised by the Yoruba Education Trust Fund (YETFUND) headed by Senator Olabiyi Durojaiye.
Aregbesola was one of the beneficiaries of the Award; he won the award in recognition of the innovative production of Opon Imo which YETFUND said had received world acclaim.
Three others, including Dame Abimbola, wife of Lagos State governor, Mr Babatunde Raji Fashola, was recognised for her education enhancement scheme, Lagos Empowerment and Resource Network; Mr Oloruntoba Emmanuel Ogunfolaji as Overall Yoruba Best candidate in Joint Admission Matriculation Board (JAMB) examination and Mr Adedamola Idris Eruobodo as Overall Yoruba Best candidate in JAMB examination.
The governor said that with the provisions of Opon Imo and proper funding of education in areas of capacity building and infrastructural development, Osun State students were better equipped to perform better in their examination unlike in recent past.
Aregbesola, who said he met education in state of rot and prayed that those he described as charlatans would not have cause to come and rule again, declared that Opon Imo was the best way to democratise education and enjoined his governor-colleagues to embrace it.
According to him, about 56 textbooks on 17 subjects are contained in the tablet and could have cost his administration N450million to buy just three textbooks each for the current population of secondary schools in the state.
He said the Opon Imo had greatly saved cost and enhanced learning capacity of students, bringing an cost of a textbook to just N20.
"If any student fails exams in Osun State, he should blame himself, and not God. They now have all the textbooks they require in Opon Imo which is just 1.1kg.
"It contains all the 56 text books the need for their 17 subjects. It has saved the burden of carrying loads of text books to schools," he said.
Speaking further, the governor, while lauding the idea initiated by YETFUND to raise N50billion towards accomplishing "A Road Map for Educational Improvement in Yoruba land, counseled that the group should embark on advocacy and giving suggestions to government on what to do.