POLITICS: Osun Indigenes In Sokoto Commend Aregbesola …. Treat Him To A Rousing Welcome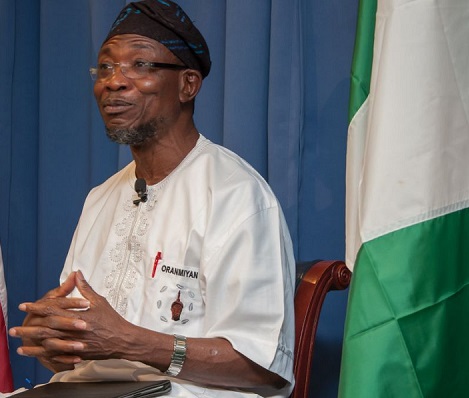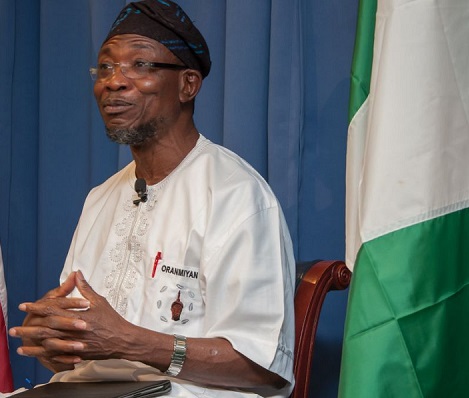 Indigenes of the State of Osun in Sokoto have lauded the Governor, Ogbeni Rauf Aregbesola, for his sterling performance.
The people under the umbrella of Osun State Indigenes Association, Sokoto Chapter, said this at a rousing reception they organised in honour of Aregbesola on his arrival in Sokoto for a two-day Governor's retreat.
The people, who had trooped to the Sultan Abubakar International Airport early in the morning for the governor's arrival, said though they were meeting Aregbesola for the first time but were daily intimated with his administration's achievements, activities, mode of governance and laudable policies and policies.
In his address, the spokesperson of the association, who is also its Legal Adviser, Barrister Muhammed Adeleke, said Osun is lucky to have Aregbesola as governor of the state.
They commended the governor for his numerous people-oriented programmes but particularly singled out the Opon Imo (Tablet of Knowledge) initiative and the promotion of Yoruba Language usage and culture.
"We are happy to have you amidst us today (Friday). You are indeed the best thing that has happened to Osun at this critical time.
"Even though we are meting you physically for the first time, yet, we can boldly say that your achievements had preceded you. And with the report coming to us from Osun, we are mostly very happy to hear the giant strides you have taken in the attempt to develop the state.
"Particularly, we commend your vision for the Opon Imo initiative and your government's strife to return Yoruba Language to its pride of place in the South-West," Adeleke said.
He asked for government assistance in form of bursary to students of tertiary institutions in Sokoto, who are indigenes of Osun.
Besides, he noted that the people are ready to support the re-election of Aregbesola for second term so that he could continue the good work.
According to Adeleke, though they registered for election in Sokoto, yet he said they have called upon their relatives back home in Osun to brace and re-elect Aregbesola for a second term.
In his response, Governor Aregbesola commended the people for believing in his government even without meeting with him.
He said the reception they put up in his honour would linger on in his memory and act as elixir for his government to do more for the people.
"I am extremely happy to be in your midst. I commend your courage, commitment and support for our administration despite the fact that you live far away from us.
"I am also happy that you did not allow distance to deprive you of the love and concern for your state of origin.
"I promise that the reception you gave me today would remain with me forever and act as catalyst for my government to do more for our people,"Aregbesola said.
He also promised to look into the bursary request for the students, with a view to helping them in their academic pursuits.
The governor enjoined the association to be a good ambassador of the state in whichever part of Sokoto State they are residing as well as be law-abiding at all times.