Aregbesola Presents 2014 Budget To Osun House Of Assembly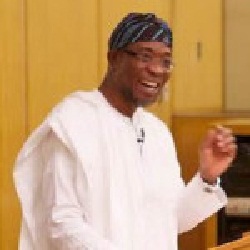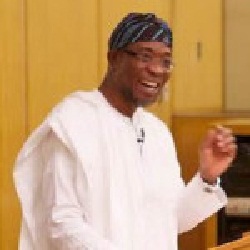 Governor, State of Osun,  Mr. Rauf Aregbesola yesterday presented the budget estimate for the 2014 fiscal year totaling #216Billion to the state House of Assembly for approval. The Governor who was represented at the House of Assembly by his Special Adviser on Budget, Mr. Bade Adesina said the budget cut across all the sectors of the state's economy and was prepared in line with the six points Integral Action Plan of his administration. Governor Aregbesola stated that his administration would continue to embark on projects that would make life more meaningful for the people of the state.
Christened "Budget of Growth, enhancement and Development", the budget totaling N216,745,213,260 was smaller than that of last year which was N234,269,308,820.
The Governor explained that the short fall in the prices of crude oil and the oil theft in the country were responsible for the reduction in the budget compared with that of 2013.
According to the budget estimate, the overhead cost was put at N17,969,297,750, the consolidated cost was N52,493,953,200, while the total recurrent expenditure was put at N97,608,280,660 and capital expenditure was N119,136,932,600.
The Governor appealed to the parliamentarians to give accelerated hearing to the budget and pass it into law.
He also urged the people of the state to give maximum support to his administration for the implementation of all his programmes for the state.
In his remarks, the Speaker of the house, Hon. Najeem Salaam assured that the house would ensure speedy hearing on the bill, even as he assured the Governor of the support of the legislators in the state.