Aregbesola Will Revitalize Technical Education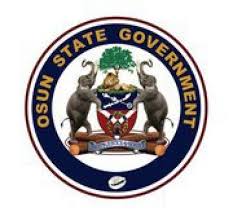 The Government of the State of Osun will revitalize technical and vocational education. The Senior Special Assistant to the Governor on Technical and Vocational Education, Dr. (Mrs.) Nimonta Raji made the promise today while interacting with journalists in her office.
Dr. Raji explained that, state of the art facilities will be provided in all the Government Technical Colleges so as to give the students good training and expose them to international best practices.
The Special Assistant stated that, regular workshop, seminars and internship will be organized with the aim of producing graduates that will be able to establish themselves and become employers of labour.
Dr. Raji added that, government will harmonize formal and non-formal vocational training to bring about synergy between the artisans and experts in technical and vocational education.
She explained that, this could be achieved by extending a hand of partnership and putting in place an amicable syllabus that will emphasize on training rather than theory only.
The Special Assistant said that 'Life Academy' (otherwise known as Vocational Training Centers) will soon take off.  She, however, charged the people of the state to support the government of Ogbeni Rauf Aregbesola who is poised to take the state to the next level.
OSUN NEWS