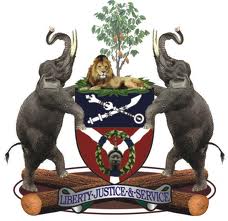 OSSG Youth Recruitment Endeavour Is Uncommon
The on-going massive recruitment into the various sectors of the civil service in the State of Osun is unprecedented in the history of the state as it is also uncommon in any State of the Federation.
Head of Service in the State of Osun, Mr. Olayinka Owoeye made this statement today while declaring open a two day orientation workshop organized for the newly recruited junior staff in the Bureau of Public Service Pension.
Speaking on behalf of the Head of Service, the Director Public Service Pension, Pastor Yemi Oyeleye disclosed that there is hardly any agency of government in the state where new officers had not been recruited.
This, according to him, is one of the numerous ways by which Governor Aregbesola's agendum of banishing unemployment among the youth is being maximally fulfilled.
The Head of Service then charged the new officers to take advantage of the orientation workshop to imbibe the civil service culture of discipline, honesty and commitment without which, he warned they cannot go far in the service.
He however counselled those with higher qualification not to be discouraged in giving their best, assuring them with the right kind of orientation and attitude to their duties, their steady progress is guaranteed.
Among the lectures to be delivered at the workshop are: Ethics of the Civil Service, Registry Management as well as functions of the Bureau of Public Service Pension vis-à-vis the old and new pension schemes.
OSUNNEWS