OPINION: Aregbesola Deserves Second Term – Aide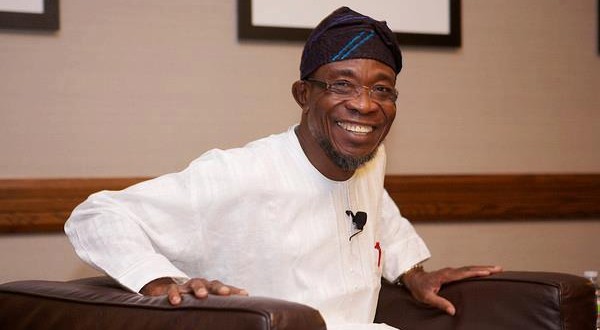 THE Senior Special Assistant on Research, Planning and Policy Implementation (Federal Matter) to the Governor of Osun State, Prince Olusegun Bada, has stated that Governor Rauf Aregbesola deserves a second term in office because he has turned around the state. Speaking with The Nation at Abuja, Bada said that the governor has, among other achievements, increased the Internally Generated Revenue (IGR) of the state from N300million to N1.6billion monthly by weeding out ghost workers from the payroll. He also noted that what his principal "did was to block all the loopholes without imposing additional taxes.
Now, the internally generated revenue of Osun is N1.6billion monthly." On infrastructural development, Bada said that Aregbesola has constructed over 600kilometers of roads within three years of his administration. He maintained that the governor is building schools with contemporary infrastructure that are comparable with schools in Europe and other developed countries.
He recalled that upon assumption of office, Aregbesola organized an educational summit for the declaration of a state of emergency in education in the state, which resulted in purging the schools of their rot by reclassifying the schools into basic elementary school, middle schools and higher schools. His words: "The rot we met in the education sector had to change. Schools were looking like poultry farms, pupils wearing tattered uniforms, all this has changed.
Now Aregbesola is clothing over 750,000 students in Osun State. He feeds over 150,000 elementary school students and that has brought about geometric increase in the enrollment. The outcome of the summit resulted in the reclassification of the schools-basic elementary school, middle school and the the higher school."
Bada said that Aregbesola has development small scale industries, which are now generating employment for the people, stressing that "in agriculture he has empowered and encouraged so many farmers by tarring access roads to agrarian communities."