State Of Osun Government Commended On Training And Retraining Of Staff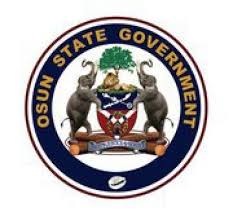 The Governor of the State of Osun, Ogbeni Rauf Adesoji Aregbesola has been commended for the constant training and retraining of its workforce in the Public Service for the purpose of effective service delivery to the people.
The Permanent Secretary, Ministry of Human Resources and Capacity Building, Mr. Festus Olajide stated this, while delivering his speech on behalf of the Commissioner for Human Resources and Capacity Building, Ms. Mobolaji Akande at the graduation ceremony of Principal Secretarial Assistants which held at the Staff Development Centre, Osogbo.
He recalled that several trainings were organized for senior and junior Civil Servants in the year 2013, while training is presently ongoing for Junior Civil servants who desire to convert to the Executive Officer or General Duties, Tax, Accounts, and Audits cadres.
Mr. Felix Olajide urged all Civil servants to reciprocate this kind gesture by giving their full support to the current administration in order to ensure the success of its Six-point Integral Action Plan, and by applying the skills they have gained in the performance of their daily duties.
Speaking at the event, the Director, Staff Development Centre, Mrs. I. O. Ilesanmi commended the efforts of the government of the State of Osun under the leadership of Ogbeni Rauf Aregbesola for giving this set of graduates the privilege of undergoing the training to enhance their job performance.
OSUN NEWS