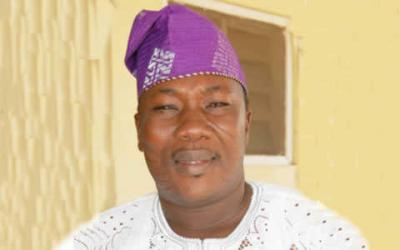 Osun Debt Profile: Osun Speaker Knocks Mischief Makers
Speaker, State House of Assembly of Osun, Rt. Hon. Najeem Salaam has debunked the rumour milling the round that the state is indebted to the tune of N400 billion, saying that the political players who threw the kite up knew that they were up to wicked mischief with a view to scoring cheap political goal.
In a statement issued by his spokesman, Mr. Goke Butika, Speaker Salaam called on the concerned stakeholders to demand the proof from those touting the conjured imaginary debt profile, saying that those who seek elective office with cheap lies and mischief should be punished with massive rejection by the electorate.
According to him: "We have noticed that some political players are bandying fictitious figures around about the debt profile of the state of Osun, without proof, as the Speaker of the state parliament, I challenge anyone with proof of N400 billion debt profile to send it to my office or publish it, or bury his head in shame forever, because we cannot afford to be misled by any desperate political actor or his co-travelers under the administration that is functional and delivering the deliverables for the benefit of the people."
Speaker Salaam disclosed that the fact sheet before him showed that the bond, bank facility in form of credit line and promissory notes hovers around N40 billion which is being defrayed in line with agreement with finance institutions, while developmental projects gulped the facilities have started manifesting economic advancement of the state.
He said: "the State parliament under my watch is in the know of the debt profile of the state, we debated the facilities involved and voted on the undertakings, that's why we chose to defend the debt profile, and we challenge whoever has a proof that is different from what we have at the parliament to provide it within the frame of two weeks or stop misleading information forthwith."
DAILY TIMES