Commissioner Solicits Mosquito Nets Usage In All Household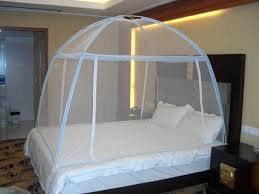 The Commissioner for Health in the State of Osun, Mrs. TemitopeIlori has solicited for the understanding of all pregnant women and nursing mothers in the State of Osun to be conscious of their health so as to
realize one of the Integral Action Plans of the government which is the restoration of healthy living for all and total control of malaria infection.
The Commissioner who was represented by the Director of Primary Health Care and Disease Control, Dr. Kayode Ogunniyi made this statement at Erin-Osun in Irepodun Local Government while celebrating this year's World Malaria Day.
The Commissioner commended the efforts of the Elerin of Erin-Osun, Oba Yusuf Omoloye Oyagbodun II and the entire Health workers in the community for their efforts in ensuring sound enlightment on how to
fight against malaria infection.
She stressed further that the purpose of the World Health Day celebration is to enlighten the people on how to defeat malaria infection and the importance of insecticide mosquito nets to every house-hold which will eradicate malaria.
Earlier, the Monarch of Erin-Osun, Oba Yusuf Omoloye Oyegbodun II expressed his appreciation towards the efforts of the Governor, Ogbeni Rauf Aregbesola in ensuring the restoration of healthy living to every
citizenry of the State.
He said that, the Governor's positive vision in the Health sector has gradually reduced the death of infants and pregnant women in the state.  He therefore implored all household to make proper use of the mosquito nets given to them.
OSUN NEWS