Embrace Maintenance Culture, Osun Urges LG Workers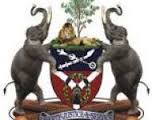 Mr Peter Babalola, the Chairman of  Osun Local Government Service Commission,  on Monday urged  technical  officers in local councils  to give priority to maintenance of government's infrastructure.
Babalola, who made the plea in Osogbo at the opening of a workshop on efficient maintenance culture, said this  would sustain government's assets.
He said: " If all saddled with maintenance of equipment see themselves as crucial to the efficiency of such implements, they would be more dedicated.
''No matter the amount of money committed to acquisition of capital assets and infrastructure, if not properly maintained, it will result in waste of resources.
''Many Nigerian industries have become comatose due to lack of commitment to maintenance needs.
" It is wrong for employees not to be concerned about the state of tools provided by the employers.
''Technical and maintenance officers in the employment of the commission in Osun are enjoined to have a change of attitude by keeping all facilities safe from encumbrances and neglect.''
"When infrastructural facilities are maintained, they tend to have a longer life span while people enjoy and benefit immensely from such facilities.
" With the rate at which the government is constructing roads and putting up other capital intensive infrastructure, the issue of maintenance must be properly addressed,'' he added.