Gbongan-Akoda Road: Osun Pays N25m To Property Owners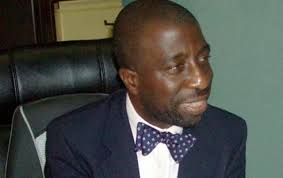 About N25 million has been paid to 11 claimants /beneficiaries whose properties were affected by the expansion of road along Gbongan-Akoda Expressway, covering the Abdulkareem Adebisi Akande Trumpet Bridge axis.
The Commissioner for Lands, Physical Planning and Urban Development, Miyuwa Ige, disclosed this while distributing cheques to the beneficiaries.
He said that the government decided to embark on what he called ''Progressive Compensation'' by which the claimants shall be selected in batches, so as not to keep them waiting endlessly.
While assuring that another batch of claimants shall be paid in due course, Ige eulogised the openness of the administration of Rauf Aregbesola in handling the affairs of the state.
In his appreciation, and on behalf of other beneficiaries, Chief Adewuyi Adetunji, eulogised the openness of the Aregbesola administration for keeping to its promise of alleviating their loss and sacrifice in the process of contributing to the development of their town and Osun in general.
Present at the event were the Special Adviser to the Governor on Lands, Physical Planning and Urban Development, Dr. Ayodele Owoade, Head Special Projects Office (Office of the Governor), Abiodun Isola as well as officials of Ministries of Lands, Works, Justice, Finance among others.