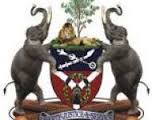 Osun Assembly Goes On Recess
Osun State House of Assembly has said that it will give speedy approval to the Local Government Creation Bill after it reconvenes from its three-week recess.
At its sitting on Tuesday, the Assembly adjourned till June 16 to proceed on a recess.
The Deputy Speaker, Akintunde Adegboye, who presided over the sitting, said that the assembly is awaiting the report of the referendum of the local government creation exercise from the State Independent Electoral Commission (OSSIEC).
He said the report was expected to be presented to the house before the end of the recess, "so that the house would approve the bill before August 9 governorship election".
"You recall that we have promised to approve the local government creation bill before the election and after the recess, it will be part of the work that we will do by giving it speedy approval.
"Also, part of the bill we are expected to consider as soon as we reconvene is the bill for the establishment of Education District in the three senatorial districts of the state", he added.
Noting that the lawmakers are entitled to a six-week recess to rest, Adegboye said that throughout the 2013, they did not go on any recess.
The deputy speaker however stressed that the recess would give them the opportunity to fraternise with their constituents and strategise for state governorship election billed for August 9.
"During this recess, we will have opportunity to sit with our constituents, enlighten them the more on what the present administration has done and the need to ensure the re-election of the administration", he added.