Osun One-Day Gov Praises Aregbesola's Leadership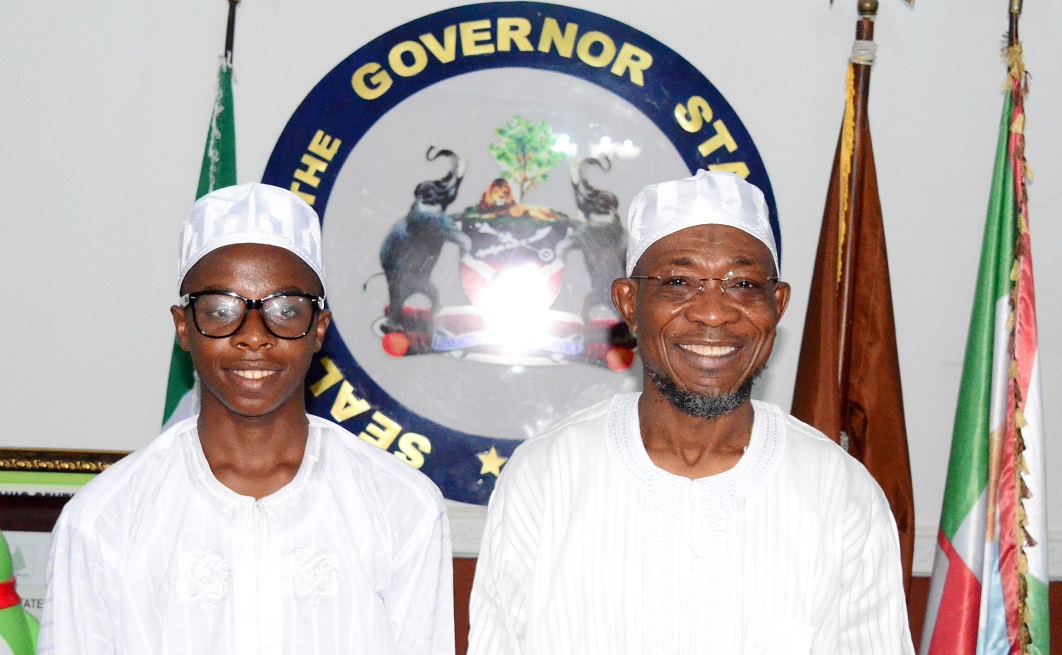 The one-day alternative Governor of the State of Osun, Master Habibllah Ayoola Ayodele, has said he was overwhelmed by the enormity of the purposeful leadership provided by Governor Rauf Aregbesola to the people of the state.
Ayodele was selected as the overall best student in a keenly contested Omoluabi High School Debate across the state. He is an SS 2 (Grade 11) student at Osogbo High School, Osogbo.
Ayodele said he learned the virtues and value of hard work and diligence from his parents who are his role models, saying Nigeria would only survive its innumerable man-made afflictions when good people, who understudy society like Aregbesola, assume positions of leadership.
Asked about his impression of the governance of the state, Ayodele intoned that he has never had any negative impressions about politics and governance of Nigeria, only that political scene in the country scares a good number of well-intentioned Nigerians.
"I have never had any negative impressions about the politics and governance of my country. If good people like Governor Rauf Aregbesola stay out of politics, bad people are in it, then the good will suffer and the bad will take pre-eminence
"With the development I have seen in some parts of the state today on my tour with the symbol of modern governance, Governor Rauf Aregbesola has shown that there is hope for my country if this is what is going on all over Nigeria.
"I will also like to contribute my quota to the governance of Osun and Nigeria when I come of age too.
"Beyond anything else, I want to implore Omoluabi Support Group to make the debate competition an annual event so that others can benefit from it", Ayodele said.
Earlier, Aregbesola told Ayodele that his guiding principles as governor are patterned after one of his role models, Obafemi Awolowo's slogan of "freedom for all and life more abundant. "