Rauf: The Responsibility In Power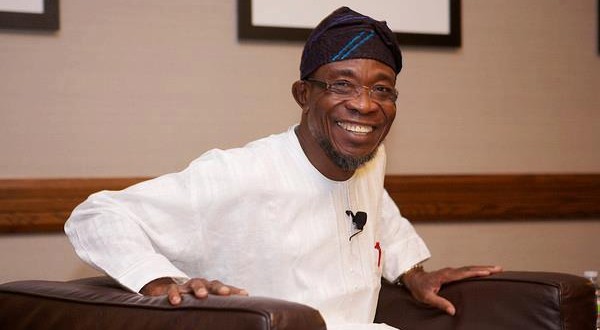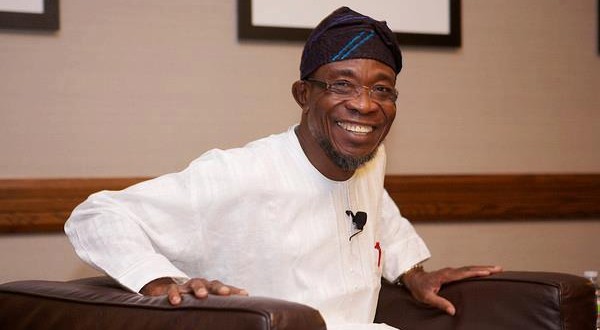 Those who have encountered the City of Gold: Dubai and the Dream of Capitalism, authored by that former Associated Press' Correspondent in the Persian Gulf, Jim Krane, would easily reconnect with the story of how that hitherto isolated Village grew to today's centre of commerce and tourism, that is the destination for all from across the globe.
Really, the aborigines of present day Dubai, were dismayed to learn that no part of the world knew about their existence (despite their glorified exploits in fishery and other aquatic activities) until the architect of that modern heaven, Sheikh Rashid Makhtoun, decided to change that course through purposeful leadership; challenging his power with the responsibility to change the history of his people. No doubt, the Dubai's story today stands tall among those who have demonstrated in practical terms the fact that in power really lie some heavy responsibilities.
Rauf Aregbesola, 57 today, sits atop the affairs of Osun, the almost 4 million strong populated area in the South-West of Nigeria. With an epic and tortuous journey to power, what manifests majorly in more than three years of being in the saddle are the responsibilities that accompany his position of power.
Arriving as a leader in a state that not many seeking peace and pleasure would want to live, there is a grandiose display of the realization that the power pails into insignificance if it does not translate into a tool for changing history from an unenviable past to a new world of possibilities.
The very grim scenario Aregbesola met in Osun is worth remembering! It was story of a people boxed to an unfortunate corner of misery, hopelessness, want, violence, injustice occasioned by lack of functional education, jobs, dangerous environment, uncoordinated plans of actions and total failure of leadership. They had equally but painfully resigned to fate given the dearth of choices away from the misery.
Any leader who fails to confront these multiple under-development evils with coordinated plans of actions must realize ab initio that he has written his name indelibly in the hall of infamy.  Thus, what would be tools to confront these maladies with were no more than some six cardinal objectives that on their own appeared comprehensive enough to have taken care of the various dimensions the Osun challenge presented.
The ingenious manner with which the Aregbesola administration's banishment of poverty, hunger, unemployment, restoring healthy living, functional education and communal peace and progress have been pursued has produced only one result: transformation.
With doggedness, Osun is fast transforming to what Lisa Jones describes as "a model of progressive urban development" in her article, "The improbable story of how Bogota, Colombia, became somewhere you might actually want to live."
Giving one of the reasons for awarding Aregbesola the Daily Independent's Man of the Year 2013 honour, the national daily's Editor, Rotimi Durojaiye, had cited the drift back to Osun as one strong illustrative point that the state where those who lived there were without choices is where dwellers of metropolitan Lagos, Abuja, Port Harcourt and others now want to return.
After three years of exploits, not a few are coming to terms with the potency of the Osun experiments under Aregbesola. There is a fascinating way in which the media, the voices of the people, appear to be amplifying what Daily Independent called "Symbol of Alternative Perspectives" and The Nation newspaper just last week simply dubbed "The Osun Example". It was what PUNCH's erudite columnist, Prof Niyi Akinnaso, referred to as "Unravelling the Nigerian Paradox".
Of course, the isolated case that "The Osun Example" has become in the face of national development tragedy appears to be the reason for clamour that Nigeria needs to look into that tiny fraction of its geographical spread to see how an application on a national scale could help provide answers to some of the nagging national questions.
In another article, I once made reference to Waller Newell's The Soul of a Leader: Character, Conviction and Ten Lessons in Political Greatness. "What, the author asked in his book, "are we looking for in a leader?" Given the Nigerian experience, what we must be looking for in a Nigerian leader is salvation through the deployment of those creative strategies that have practically solved some puzzles such as unemployment and its concomitant offspring, promotion of justice and fairness, commitment to the welfare of the people through people-centre, people-focused policies.
Jettisoning political sentiments, the Peoples Democratic Party-led Senate had recommended in very clear terms to Nigeria the latest education policies of Osun as pragmatic solutions to the current national education policies that produce more illiterates than educated minds.
What, for instance, is in it for Nigeria as a whole adopting the Osun initiative in youth empowerment just as The World Bank has compellingly suggested? The scheme that takes 20,000 idle but able-bodied youths out of the job market every two years definitely has the magic to ward off youth restiveness, insurgency and other crimes. What is in it for Nigeria to restructure its agricultural policies in a way that causes positive ripples in jobs creation, food sufficiency and other value chains? Is there anything in it for Nigeria if it dedicates its resources to massive infrastructure upgrades in nationwide roads networks, energy generation and distribution and provision of adequate security to investments to thrive? Are these not the requirements for igniting an industrialization revolution that will engage more hands than the current army of idle hands? Is Nigeria not fertilizing the pull from which insurgency draws its Army of mindless attackers by failing to adopt a method that will erode that pull?
Perhaps, Nigeria's main problems stem from that acute ignorance of the responsibilities that lie in power before those in leadership positions take it. The many decades of failed leadership in Nigeria buttresses Gary Hamel's argument in The Purpose of Power where he claimed, and rightly so, that "Power has long been regarded as morally corrosive, and we often suspect the intentions of those who seek it."
I am more than convinced that many of those who passed through Osun as leaders in its 23 years of creation must be asking themselves whether it is the same Osun they governed that Aregbesola is currently handling. Compelled by the responsibilities he believes lie in the power he holds, Aregbesola has demonstrated that his eyes can be open where others are blind and that he can hear where others are deaf and dumb. That, to me, seems to be the layman meaning of The Nation Newspaper of last Tuesday when it succinctly said that the state has shown that "there is ability in disability".
And the lesson here! Power is empty and of no use when it is stripped of its responsibilities. Every genuine leader must subscribe to that Martin Luther King's position that "I am not interested in power for power's sake, but I'm interested in power that is moral, that is right and that is good."
This appears to be what Aregbesola, 57 today, has sworn to and for this, salute to his motto where he proudly and daily declares: Power is Responsibility!
*Okanlawon is the Director, Bureau of Communications and Strategy, Office of the Governor, Osogbo, State of Osun.