Special Adviser Appeals To Students On Bursary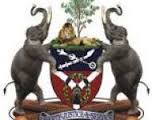 The Special Adviser to the Governor of the State of Osun on Higher Education, Alhaja Mulikat Bello has appealed to the authorities of the 21 higher institutions of learning, on behalf of the final year students who have not yet received their year 2012/2013 bursary awards to submit all required information which include the school bank account details as well as rendering their previous statement of payment of the year 2011/2012 bursary awards to the office of the Higher Education, Scholarship and Bursary without further delay.
Alhaja Bello made the appeal today in Osogbo while addressing press men on the policy thrust of education with regards to Ogbeni Rauf Aregbesola's administration in her office, which she said is aimed at making higher education, accessible and affordable to all and sundry.
Alhaja Bello, who reiterated various commitments and interventions of Governor Aregbesola administration as it affects tertiary education positively disclosed that, N275,690,000.00 million naira was approved by the government for the payment of various categories of the year 2012/2013 bursary award while a total sum of N226,140,000 million naira had been disbursed to 20,774 students from 56 tertiary institutions across the country which include the Nigerian Law Schools, 18 universities, 13 Polytechnics/Colleges of Technology, 14 Colleges of  Education, 3 Colleges of Health Technology and Colleges of Agriculture, one School of Nursing, School of Hygiene, School of Surveying and Co-operative College.
The Special Adviser averred that the bursary intervention like all other interventions such as slashing of the tuition fees payable by the students in the state owned tertiary institution and sponsorship
of 98 medical students of Uniosun to Karazin University, Kharkiu, Ukraine has reduced the financial burden of tertiary education on both parents and students and cushioned the effects of inflation on the
lean purses of the parents.
She maintained that recent presentation by the Governor of four-18 seater buses each to the Students Union Government of Osun State Polytechnic, Iree, Osun State College of Technology, Esa-Oke, Osun State College of Education Ila-Orangun and Ilesa is another un-ending support by Ogbeni Rauf Aregbesola for the students in tertiary institutions.
Alhaja Bello therefore called on all  students in higher institutions in the state particularly those who are indigenes of Osun to reciprocate the kind gesture by supporting the government in all its laudable programmes.
OSUN NEWS