Flood: Residents Commend Aregbesola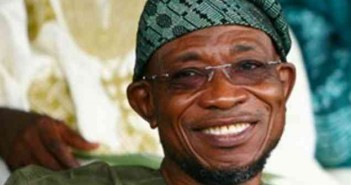 Osogbo residents on Monday commended the Osun State Government dredging the Osun River with a view to controlling in the state capital.
Some of the residents who spoke to the News Agency of Nigeria in Osogbo, recounted their ordeal following the flooding in 2010.
 One of the respondents, Mrs Wusamotu Ajasa, a resident of Gbodofan area of the state capital, said:''It was a terrible experience for people like us living in this area, because of the proximity of this area to Osun River.
"We are always most affected whenever there is flood as a result of overflow of the river.
"We have been battling with this predicament for decades until the devastating rain of 2010. We had to vacate our houses for months. Many lives were lost to the flood.
"Obviously, I had never known that it was  possible to dredge the river and prevent it from overflowing, which always resulted to the flood that used to ravage our area in the past.
"We are more than grateful to the governor for saving our lives and property from flood," she said.
Similarly, Mrs Ibukun  Jacob, who resides at Alekunwodo area of the town, said the people of the area would never forget the havoc wreaked by the flood in 2010.
She told NAN that her husband lost his cousin to torrent of flood in Ikire, an ancient town in the state.
She commended the state government for its foresight in tackling the problem of flooding in the state.
"It is only a focused government that can think of doing this in the interest of all, irrespective of status; we are indeed happy.
"We can now sleep with our two eyes closed during this season," Jacob said.
Nasiru Ajomale, a resident of Orita Gbeemu, observed that the dredging of rivers and the removal of the shanties in the state were major step taken to curb the menace of flooding in the state.