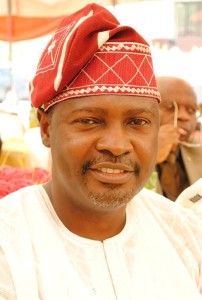 Osun To Construct Modern Abattoirs
The Commissioner for Agriculture and Food Security in Osun State, Mr Wale Adedoyin, yesterday said the government would construct six modern abattoirs in different parts of the state.
In an interview with newsmen in Osogbo, Adedoyin said the abattoirs, when constructed, would ensure safety and quality of meat being sold to the public.
According to him, the state government has also decided to rehabilitate the existing meat production facilities in the state to meet the required standard.
Adedoyin said the rehabilitation project had begun in Osogbo and Iwo Local Government Area of the state, in collaboration with a private firm.
"Gov. Rauf Aregbesola has laid the foundation while the construction is expected to be completed in 15 months,'' Adedoyin said.
The commissioner said the government would create employment opportunities for graduates and others through the project.
He pointed out that some veterinary officers have been employed by the state government as part of efforts to ensure the success of the project.
He maintained that the state government is committed to boosting the economy of the state as well as ensuring hygienic meat production for the public.