Osun Polls: Police Step Up Surveillance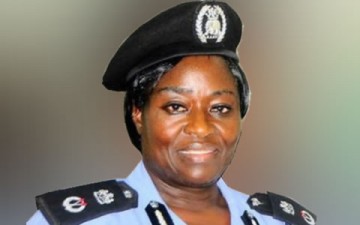 Ahead of the local government and governorship election in Osun, the State Police Command has disclosed that it has identified and stepped up surveillance on some hot spots and trouble makers across the state.
The Police Commissioner, Mrs. Dorothy Gimba, disclosed this at the weekend while fielding questions from newsmen on the activities of her command in 2013.
Mrs. Gimba who did not give details on the number of hot spots and trouble makers identified said that men of the command were poised to ensure that local government and state governorship elections go on without any hitch or infraction of the law.
She explained that the command has also increased its intelligence policing and evolved measures to ensure that it gives prompt response to all distress calls from the residents of the state.
Aside from identifying hot spots and troublemakers, Mrs. Gimba further said that the command has issued stern warning to all registered political parties in the state on the need to respect and conduct their activities within the dictates of the electoral laws.
According to her, "We are poised to ensure that both the local government and governorship elections coming up in few months time go on without disruption or infraction of the laws. We will be up and doing. We have increased our intelligence policing and ensure that we work harder than before.
"One of the strategies that the command adopted to sustain the profile of low crime rate in the state is prompt response to distress calls. Any issue constituting threat to peace of the state will be addressed promptly.
"We have also ensured that we hold regular meetings with INEC, political parties along with other sisters' security agencies on the state's preparedness for the election. We also called and reiterated the need for all the political parties to respect electoral act and conduct their activities as dictated by the electoral laws."