Osun Speaker Promises Passage Of Bill To Create 27 LCDAs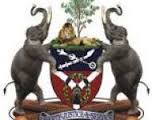 The Osun House of Assembly will accelerate the passage of the Bill for Act to create 27 Local Council Development Areas (LCDAs) in the state, the Speaker, Mr Najeem Salaam, has promised.
The speaker gave the promise on Monday at the palace of the Olusongbe of Songbe, Oba Kamilu Ajadi in Ejigbo Local Government Area.
Gov. Rauf Aregbesola had, on Dec. 16, 2013, presented a bill for the creation of 27 LCDAs from the existing 30 local government areas in the state to the legislature.
Salaam said the House would commence deliberation on the bill to ensure its quick passage.
He said the State Independent Electoral Commission (SIEC) had commenced preparations to conduct referendum in the 30 LGAs.
"I want to assure the people of the state that the assembly is working tirelessly to ensure the quick creation of the LCDAs. We have completed everything that is needed to be done on the creation of the new development areas.
"The only thing remaining now is the conduct of referendum by SIEC and once this is done, we will pass the bill," he said.
He said the new LCDAs would be created in August after the governorship election.
Salaam appealed to traditional rulers in the state to support the re-election bid of Gov. Aregbesola.