Osun Will Not Sack Workers – Speaker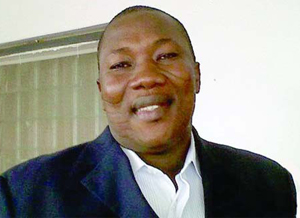 Najeem Salaam, the Speaker of Osun State House of Assembly, on Friday said there was no plan by the state government to retrench any of its workers.
Salaam spoke while addressing traditional rulers in Egbedore Local Government Area at Awo in Osun.
The speaker said that rather than sack workers, the state government planned to employ more workers to reduce the rate of unemployment in the state.
"Governor Rauf Aregbesola is not ready to sack any worker. He will rather employ more workers than to sack any at all.
"If he is ready to sack workers, he could have done that a long time ago, but rather than sacking anybody, he has been employing workers," the speaker said.
Salaam used the opportunity to urge civil servants in the state not to panic, promising that the government would continue to give their welfare adequate priority.
The speaker said the aim of the visit to the local government area was to sensitise people on the coming 9 August gubernatorial election.
Salaam urged the people to come out during the election to cast