Re-elect Gov. Aregbesola, Osun Speaker Tells Electorate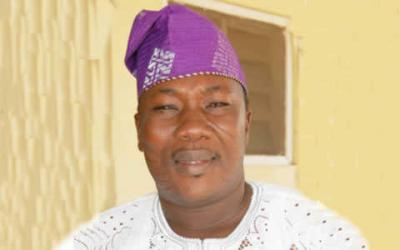 The Speaker of Osun House of Assembly, Najeem Salaam has appealed to the electorate to ensure that Governor Rauf Aregbesola returns to office for a second term.
He also said it was important that they keep their voters card safe, saying it was their only right to vote.
Salaam made the appeal while addressing community leaders and the All Progressives Congress (APC) members at the palace of Timi of Ede, Oba Munuredeen Lawal, in Ede, Osun on Tuesday.
He said that they should not allow any politician to deceive them into selling their voter's cards ahead of 9 August governorship election in the state.
The speaker said the electorate should guard their cards and ensure that they vote massively for the party during the election.
"I want to plead with you to guard your voter's cards and don't allow any desperate politician to deceive you to sell it.
"I also wish to urge you to guard your votes, but do this without any form of violence," he said.
Salaam also urged the electorate to re-elect Governor Rauf Aregbesola, noting that, his achievements in the last four years were testimony that he deserved to be re-elected.
"I want to plead with you to ensure that Aregbesola is re-elected for the continuity of developmental projects in the state.
"He has performed absolutely well during his first term and I believe if you elect him again, he will perform more than before," Salaam said.
Oba Munuredeen Lawal commended the state government on its development projects in the community and the state as a whole.
Oba Lawal urged the politicins and their supporters to shun violence during and after the election, adding the election should not be a do- or die affair.
The monarch said the people of the community would vote for continuity during the election.