The Uniqueness Of Gov Aregbesola's Road Development Plan In Osun History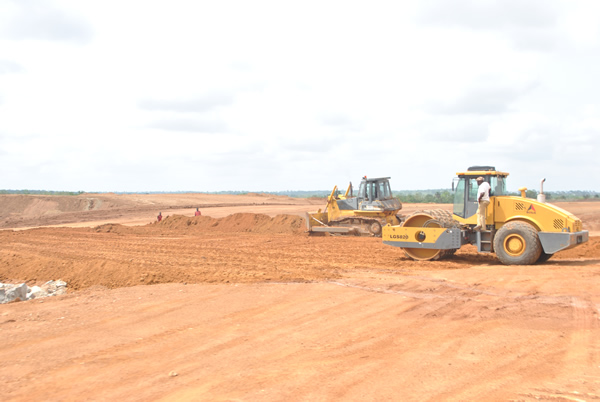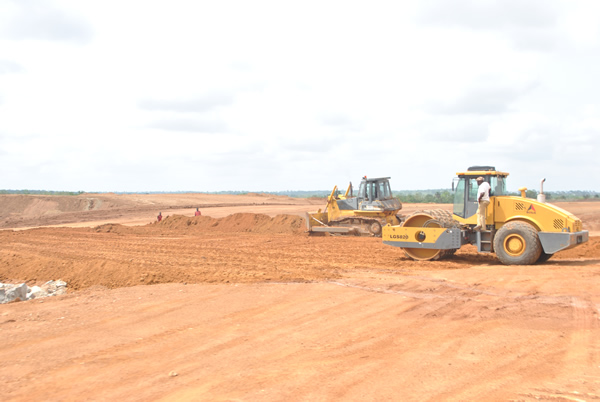 Ever since Osun was created, no administration has ever embarked on a radical road development plan like this present government. It is unique as within the space of 3 ½ years, the target of 1000km of roads has been achieved. A total of 915km including the 225km of local government roads cuts across the length and breadth of the state.
It has also been achieved a widespread distribution of road projects within the geographical spread of the state. it is to be noted that the last administration spent 7 ½ years in governing the state and it never came close to achieving the road development stride of the present administration which has spent 3 ½ years in governance.
Not only that, the quality of roads being built by Ogbeni Aregbesola's administration is to last between 25-30 years. The last administration could not successfully execute its planned local government joint road project as it was bastardised by corruption and substandard jobs, but Aregbesola's administration successfully executed similar jobs in less than four years of administration.
Likewise, the strategy employed in achieving this plan can be replicated and evolved into a master plan for road infrastructural development in other states and Nigeria in general. The innovative mechanism tagged ''Osun financial re-engineering'' has allowed the state concurrently execute multiple strategic projects, a development that is unprecedented in Nigeria.  Financial re-engineering has allowed the state, to literarily, Build Now and Pay over time. For a number of the projects being implemented, the mechanism allows the State to leverage on its revenues projections in the mid term to spread payments over periods of 24-36 months.
This mechanism delivers the benefits of
Optimum Revenue leverage, as the State can execute projects in the present, but pay based on it projected revenue over a three-year period.
Early Return on Investments, as most projects will be delivered and start to render services, before repayment is completed.
Inflation Proof Cost, as the cost of commissioning and executing projects in the present, would be devoid of inflation costs of executing same project in the future.
The financial re-engineering mechanism being pioneered by the state of Osun is a novel means for Infrastructure Financing within the Nigerian public sector. This has won the state commendations like that of the Nigerian Infrastructure Bank PLC.
It should also be noted that Osun is the 34th on the Federal Account Allocation Table and as been able to achieve such road development target.
Osun Road Infrastructure development programme is centred on making the state the commercial hub of South West Nigeria. This entails;
Building and rehabilitating a total of 1000km of roads classified into Boundary, Intercity and Township Roads.
A total of  903km of the 1000kms of roads have been completed while some are nearing completion
A total of 225km of Local Government Roads ranging from 7km–10km each in all the 30 Local Government Areas have been completed or nearing completion. This is not included in the 1000km target
Rural roads target is 500km
The road infrastructure accommodates two flyovers. One at Gbongan Junction Interchange and another at Ataoja School of Science, Osogbo interchange.
These flyovers are the first in the history of the state
The roads have three layers of laterite, stonebase, MC1 and asphalt  thickness ranging from 40mm-60mm
It features concrete and fortified drainages; a departure from block-made gutters
The roads are to last between 25 to 30 years
A completion of the last three (3) phases of the Osogbo East Bye Pass(Ring Road)
A super highway of 120km connecting Kwara-Osun-Ogun and connecting Lagos thus providing an alternative route from Ibadan-Sagamu-Lagos Expressway.
A deliberate attempt to connect Osun to all her border states being the only State in the South West sharing boundaries with five states namely Kwara, Ekiti, Ondo, Ogun and Oyo States.
An influx of road contractors thus helping in creating jobs and stimulating the economy.