Governor Aregbesola Warns Criminals To Stay Away From Osun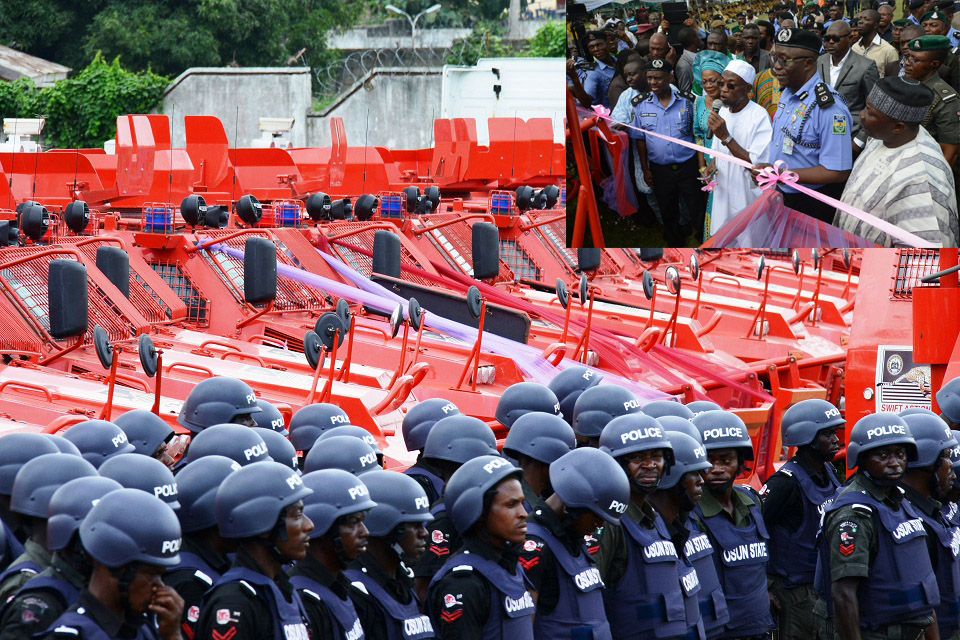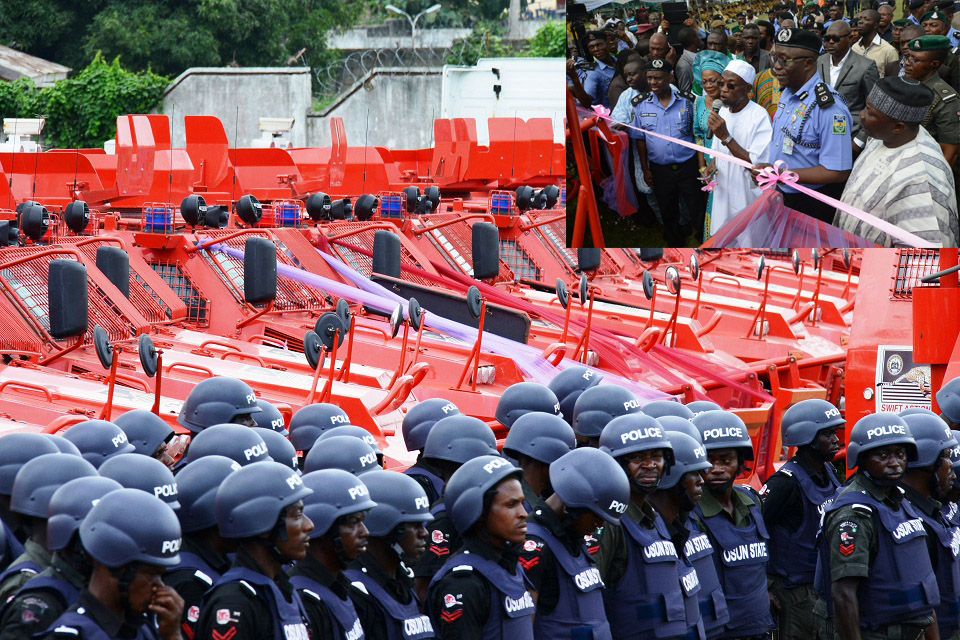 OSUN State Governor Rauf Aregbesola has   warned  criminals and agents of violence to steer clear of the state or face the law, as the governorship election approaches.
Aregbesola spoke during the launch and handover of 20 Amoured Personnel Carriers (APC) that cost N1.3 billion to the State Police Command in Osogbo, the state capital.
This was in fulfillment of his administration's promise to equip the command with the APCs.
The governor expressed pains at what he called the Federal Government's penchant for playing politics with crucial security matters.
Aregbesola urged President Goodluck Jonathan to separate politics from the issue of security by granting the state a short code for its emergency centre.
The governor noted that when government fails to guarantee safety of lives and property, it has no business   being in power.
Aregbesola said security, safety and the welfare of the people are the primary responsibilities of any government as enshrined in the nation's constitution.
He affirmed that since his first day in Office, he warned his party members and the people that there will be no room for infraction of law and that people should refrain from using their previous experience to persecute their political opponents.
"Politics should not be mingled with security, because security does not know religion, party affiliation or ethnicity.
"The Federal Government just refused to give us short code to make our emergency centre work. It has been ready for the past 13 to 18 months ago. If that centre had been activated, our helicopter will get to the farthest place of this state in 15 minutes to attend to emergency issues.
"It won't cost the Federal Government a dime, but to just direct the NCC to allow us to use their 122 line. I wrote to the President, he did not even acknowledge the letter, let alone giving us approval," the governor stressed.
The Assistant Inspector General of Police, David Omojola, who represented the Inspector General of Police, Mohammed Abubakar, praised the courage of the governor in fighting crime.
He pointed out that the IGP has directed that the equipment should be moved to the state Police headquarters for immediate use in fighting crime and criminal activities.
"We are very grateful for your effort at lifting our spirit by providing the Armoured Personnel Carrier. This is the first in the history of the country when a government will be providing such numbers of equipment for the police in one fell swoop.
"The presentation of the APC is the climax of your practical demonstration and support for security in the state, and our effort to fight crime has received a huge boost.
"Criminals no longer have a hiding place in Osun, as we make everywhere secured," he Inspector General of Police pointed out.
Speaking earlier, the Commissioner of Police, Osun Command, Ibrahim Maishanu, described the  government's gesture as the first in the state's history.