Desire To Serve Led Me Into Politics – Aregbesola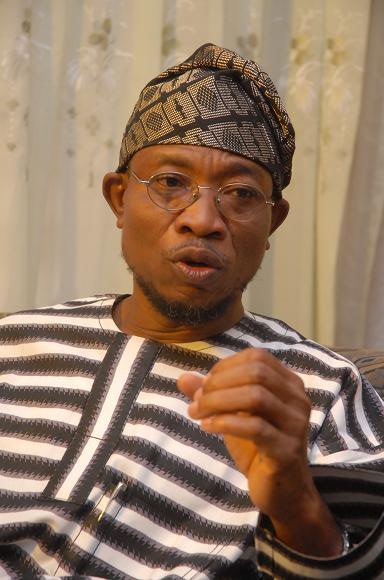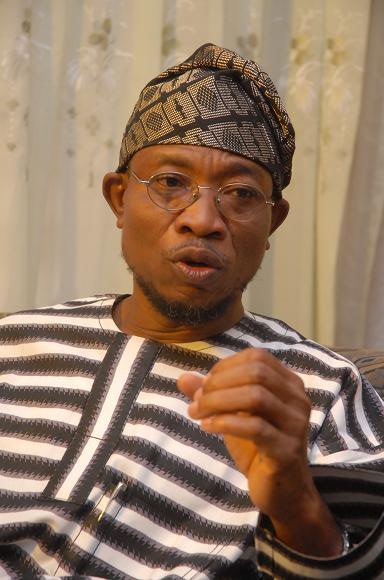 Osun State governor and candidate of the All Progressives Congress, APC, in the August 9 governorship poll, Mr. Rauf Aregbesola, has disclosed that the desire to serve the people motivated him to go into politics.
Aregbesola said, while others have no ideas of what to do with power, he thinks about policies and programmes that will positively turn the fortunes of the people around positively.
Speaking at the palace of Timi of Ede, Oba Munirudeen Adesola Lawal, during a political campaign to Ede federal constituency, Aregbesola said that a holistic analysis of his administration's programme will reveal that his government has treated the people and various political districts in the state equally.
Revealing that Ede constituency supported his ambition in 2007 by voting en mass for him, the governor said the Cocoa Industries in Ede will soon be rejuvenated as a government delegation has gone to China to purchas new machines for the industry.
He said: "Ede has been supportive of our ambition and government. Without the votes of Ede North and Ede South local government areas, I would not be governor.
"Without these two local governments, we would not have the two members of House of Representatives and one member of House of Assembly.
"Don't let the opposition tell you lies, because that is their stock in trade. Ask them to tell you the programmes they have for the people. But we know they have none."
Saying that what he had done in Osun in less than 40 months surpassed what the opposition did in seven years, both in quantity and quality, Aregebesola assured that this is just the beginning of good things in Osun.
He listed some of the achievements of his government in the constituency to include rehabilitation of 21.3 kilometre Ede township roads, construction of 7.3 kilometre local government roads in Ejigbo council, construction of 7.7 kilometre local government roads in Ede South, construction of 10 kilometre local government roads in Ede North, among others.
Former governor of old Oyo State, Dr. Omololu Olunloyo, described Aregbesola as true politician with love for his people, adding that the works of late sage, Chief Obafemi Awolowo; former governor of old Ondo State, Chief Adekunle Ajasin and Chief Awokoya, which had been stagnated has received a boost from Aregbesola.
He said Aregbesola understands the game of politics more than all the governors in the South-West.
Timi of Ede, Oba Lawal, while giving his royal blessings, commended Aregbesola for the massive work going on in the state, saying that the governor, having given a good account of his administration in the first term, deserves to be re-elected to continue the good work.