I'll Phase Out Old School Buildings In Osun – Aregbesola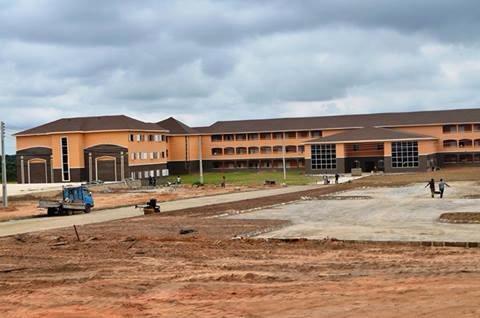 He made the assurance at the official commissioning of three middle schools in Ikirun, Iragbiji and Ila-Orangun, stressing that with the spate at which his administration has been building new schools, the era of unfit learning environment would be history completely.
The schools are Holy Trinity Middle School, Ikirun; NUD Middle School, Iragbiji and St Julius Middle School, Ila-Orangun, all in the Osun Central Senatorial District.
The schools built in this same structural pattern, with a capacity to accommodate 1,000 students each have 25 classrooms, one large examination hall, 16 toilets, one audio visual and ICT rooms, recreational facilities among others.
Addressing the gathering, Aregbesola explained that with the commissioning of the schools, government has raised the stake by putting education on a high pedestal, saying that the target of provision of classrooms for over 100,000 pupils will be met before the year runs out.
Restating the responsibility of his administration to an average Osun child qualitative education from foundational level, the governor added that on completion of the school building project, no child would learn under questionable condition again.
"We are committed to developing both human and material capitals in our state. This explains why we have specially focused on the education sector. Where we are taking the state is far in terms of development.
"And we've just begun. Before the end of this year, more than 100,000 pupils and students will be accommodated in the newly-built school buildings.
Adding, "Before the end of our second term, no student will inhabit dilapidated structure in the name of a school all over the state. What we are doing by giving purposeful leadership sets us apart from other parties. And you will see that there is a huge difference between our three and half years and their seven and half years.
"Today, our schools are wearing new look. The atmospheres in these new buildings are very conducive for learning. Coupled with this is the school feeding programme with aims at nourishing the body as well as develop the brains of our school children. This is what sets us apart from others," Aregbesola said.
Earlier in her remarks, the Deputy Governor, who doubles as the Commissioner for Education, reaffirmed government's commitment to standardising the education sector, adding that government will not leave any stone unturned in making sure the state's education system ranks among the best anywhere in the world.