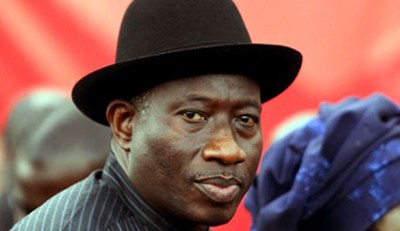 OPINION: Crushing The Jonathan Siege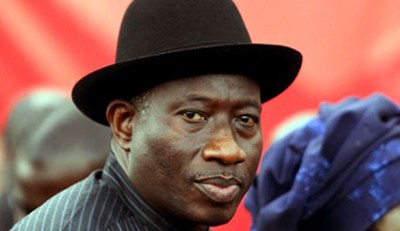 "Champions aren't made in the gyms. Champions are made from something they have deep inside them – a desire, a dream, a vision." – Cassius Marcellus Clay.
Individual interpretations notwithstanding, elections are generally regarded as contests.
The United States of America's quadrennial election of 1876, which eventually led to the Compromise of 1877, through Kenya's "tribalism-marked" election of 2007, to Zimbabwe's "deeply flawed" presidential contest of 2008, even, Venezuela's "decisive" election of 2012, among numerous others, all point to the fact that, Nigeria as an indivisible part of the Global Village cannot be said to be indifferent to the dynamics of its global villageness.
As a matter of fact, anyone who has read the book, 'Why Nations Fail' by Daron Acemoglu and James Robinson would readily admit that there's clearly more to the gubernatorial election which returned Ayodele Fayose as Governor-Elect than meets the eye. Aside any other reasons already in circulation for the sad event of June 21, 2014, I have personally described the quintessential Governor Kayode Fayemi as the [Governor Babatunde] Fasola of Ekiti State. The question then is: if the Fasola in Fayemi did so well – and, he did very well – in Ekiti, why then did he lose the election by such a wide margin? In my considered opinion, the answer is simple: the Bola Tinubu of Ekiti politics was conspicuously absent; and the Lamidi Adedibu, the Azeez Arisekola Alao and the Olusola Saraki of Ekiti politics were either dead, incompetent, unrecognized, uncommitted; not empowered, or simply gone into self-imposed exile, thereby leaving the stage for the pro-masses-yet-integrity-deficient Fayose with such a landslide.
Some people tagged it "stomach infrastructure"; I'd rather refer to it as the "PDP abracadabra": the more you look, the less you see!" Till date, I have continued to ponder what went so wrong and how things went so bad that none of Fayemi's men of political "timbre and caliber" was able to deliver his local government to the ruling party. Too bad! Fayose won the election the usual People's Democratic Party, PDP-way and the Umbllera wentgaga, thinking that all elections would go the way of Ekiti! Anyway, as one Nigerian privileged with witnessing the Ekiti saga, what happened as well as what did not happen during governorship election are issues for another day!
Goodbye Ekiti, the Fountain of Knowledge! Welcome Osun, the Land of a Virtue! In less than two weeks, precisely, on August 9, 2014, residents of the state will go to the polls to elect the governor who'll run the affairs of the state for the next four years. And, as a respected political leader once remarked, with the way this"mere geographical expression" is constitutionally structured, in any of the country's 36 states, after God, the next person is the governor. Little wonder why every Tom, Dick or Harry wants to grab power at all costs! What more? With Goodluck Jonathan, Nigeria's sitting Khalifa, unwilling to let go of power; and, with the North scheming with unparalleled crudity to take back the power it "willingly conceded to the South", the ruling party at the centre is indeed desperate in its bid to capture the Southwest in order to make up for any shortcomings that may come its way from the Northern part of the country during next year's general elections.
"The journey is the reward", said the Chinese Proverb. In other words, it is a settled case that Rauf Aregbesola, the sitting governor, has simplified the art of governance and has laid the foundation for modern welfare in the state. Apart from some of his achievements which have been comprehensively articulated by respected commentators, the governor has also surpassed the people's expectations in other areas. For example, his First Term in office witnessed the establishment of the Quick Impact Intervention Programme (QIIP) – to deal with small-scale farmers on a cooperative basis; and Osun Debt Management Office – to centrally coordinating the management of the state's debt. 185 Km Oyo Boundary (Asejire) to Osun-Ondo Boundary (Owena) was beautified; super highways to connect Osun to Lagos and Osun to Kwara States were built; and Freedom Park, the first of its kind in the history of the state, was constructed.
Aregbesola's administration also saw to the payment of salaries to old age people (referred to as Agba Osun). Not that alone, over 3,000 permanent teachers were employed into the state's Education Sector while 339 university graduates were recruited into Osun State Civil Service. Even, as we speak, there are free rail services to all indigenes of the state living in Lagos State; and 61 township roads covering128km are being upgraded all over the state.
Albert Einstein describes politics as being more complicated than science. He was right! Politics is all about issues. It is about morality and credibility. It is about loyalty to the country, not to any particular individual, however strong, powerful or connected. Politics is about leadership; and leadership leads to good governance. It is all about the presence of the rule of law, not abuse of authority or the practice of nepotism. It is transparent, accountable, consensus-driven and predicated on the fundamentals of equity, efficiency, responsiveness and effectiveness.
Intrigues of power-play! Physical demonstration of incompetence! Twists of tension and turns of pretension! In our very eyes, politics has gone beyond being the survival of the fittest to the exclusive preserve of the horrid and the bucolic. Added to this is a blend of "dumb horse-traders" and "perpetual complainants who do nothing about their complaints apart from moaning and moping." In the midst of these, terrorists continue to torment us but, as far as our president is concerned, once political 'Skelewu' is on course, all other issues of statecraft can even go to blazes!
Hmnnn! Though leadership is about a leader's ability to match words with action, in Nigeria, it is a different ball-game entirely! Here, it is about men with no "proud history of radical measures" lording it over a hapless populace. For instance, once our president promised Nigerians that, by April 2014, Boko Haram menace would"be a thing of the past." Now, not insurgents but innocent Nigerians are being sent to early graves. No thanks toBoko-bombs.
Casual politicians and political casualty: strangely related! For instance, PDP had no better candidate as its flag-bearer for Ekiti governorship election than Fayose, the man on whose neck two murder cases in addition to a lawful impeachment were hanging. In Osun, Iyiola Omisore, the man suspected of masterminding the death of Bola Ige, then serving Attorney-General and Minister of Justice, is being offered for election. Granted that he's been acquitted by the law court and that his impeachment as Deputy Governor of Osun State has survived the constitutionally-stipulated moratorium of ten years, yet, unanswered questions on Ige's death, coupled with his election as senator in questionable circumstances no doubt speaks volume of how bad things have gone in the country. Sad that a Minister of Justice could not get justice, even in his country!
In Oyo State, Adebayo Alao-Akala, another 'I-have-learnt-my-lessons' character seems favoured by the president while 'go back and sin no more' steps are already at an advanced stage to cleanse and present Muhammed Abacha as Kano State's PDP governorship candidate. In Lagos State, an appointment by proxy has already been offered Bode George while Diepreye Alamieseigha, President Jonathan's former boss, now, his god-(the)-father, has been pardoned of corruption charges and he is on his way to the senate.
In the words of Bear Bryant, "It's not the will to win, but the will to prepare to win that makes the difference" August 9, 2014 is no doubt a day of decision for Osun and its people. It is a day of choice between the principalities of darkness and the powers of light; between the twists of fury and the tears of joy. Even with the presidential threat of flooding the state with twice the number of security officers that were deployed to Ekiti, it remains the day when the foundation of falsehood shall become so badly thrashed that it'll become permanently consigned to the dustbin of history.
The story of David and Goliath taught us a lesson about "facing giant problems by seeing them from God's point of view." The Bible also taught us that the God who made it possible for "a seah of the finest flour to sell for a shekel and two seahs of barley for a shekel at the gate of Samaria" (2 Kings 7:1-7:17) was the God who sent "the worst hailstorm that has ever fallen on Egypt, from the day it was founded till now" (Exodus9:18). He it was who sent "a man from the land of Benjamin" not only to be anointed ruler over Israel, His people, but also to deliver Israel from the hand of the Philistines (1Samuel 9:16).
Yes! Osun is not Ekiti and Osun cannot go the way of Ekiti! Reason: in Aregbesola lie both the Fasola and the Tinubu of Osun politics. Oranmiyan, as he is fondly called, is an astute administrator and a political juggernaut who knows his onions. But it doesn't end there. The electorate must be prepared not only to cast their ballot, they must also be prepared to jealously guard their votes, not forgetting in a hurry what the PDP is known for.
And, because He lives, by this time on August 10, 2014, their Wall of Jericho will have fallen (Joshua 6; Hebrew 11:30); and their Goliath, strong as he may seem, sound or prove to be, will have had his head cut off by our small-but-mighty David (1 Samuel 17). There and then, shouts and songs of joy and victory will gladden our hearts (Psalm 118:15; 32:7; Deuteronomy 20:1-4); "for the Egyptians whom" we are seeing today, we "will never see them again forever" (Exodus 14:13-14).
May God save us from ourselves!