OPINION: Ogbeni Leekan Si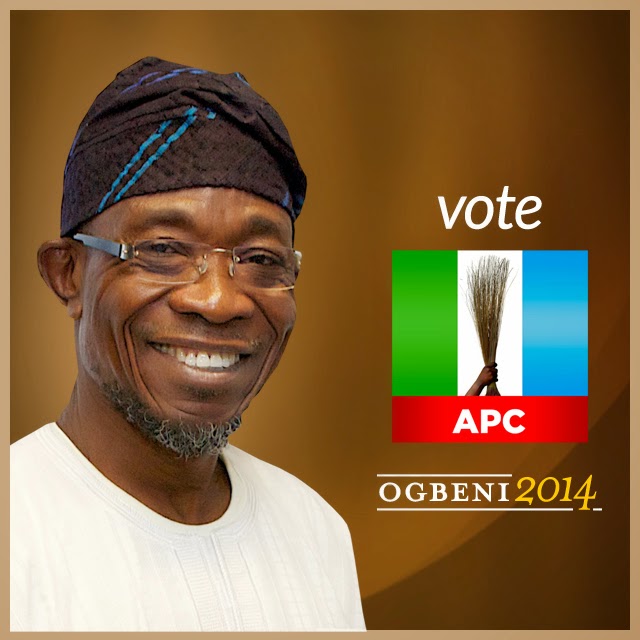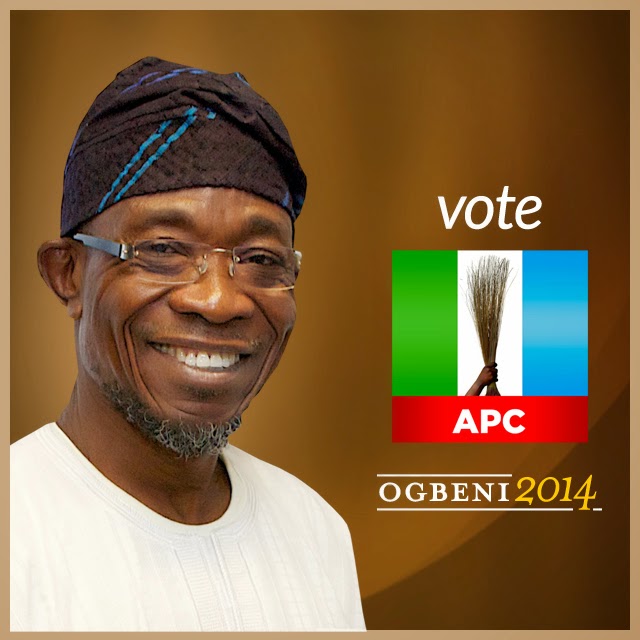 Over the last couple of weeks especially after the outcome of Ekiti election, a lot has been said by different people. The most interesting part is the fact that people have now added a new infrastructure that needs to be developed called 'stomach infrastructure'.  The satisfaction of the stomach infrastructure is what some believe helped Fayose win. Another set of people believe he was a grassroot man and connected well with the masses. In all of this none of them referred to his performance as Governor before he was impeached because truth be told there isn't much to say about it.
Well this is not an analysis of Ekiti election but to highlight what a few people may know or not know about Osun State and the people I consider the three major contenders.
| | | | | |
| --- | --- | --- | --- | --- |
| PARTY | NAME | DOB | PROFESSION | EXPERIENCE |
| APC | Ogbeni Rauf Aregbesola | May 1957 | Mechanical Engineer | Commissioner for Work, Lagos (1999-2007) & Governors, State of Osun (2011 – Till Date) |
| LP | Engineer Fatai Akinbade | April 1955 | Civil Engineer | SSG (2003 – 2007) |
| PDP | Senator Iyiola Omisore | Sept 1957 | Engineer (Power, Machines and Building Services | Deputy Governor, Osun (1999-2002), Senator (2003-2011) |

A lot of people have asked me why I choose to support Ogbeni Rauf and not Omisore just because he is an Ile-Ife man and my late dad also happens to be an Ile-ife prince. Well, I choose to support Ogbeni Rauf because he is an outstanding man, a man with vision, complete gentle man with a great plan to develop the state.
The other two candidates above had opportunities to lead the State in different capacities. Fatai Akinbade was SSG under Olagunsoye Oyinlola although I can excuse him because most of the time he had to take order from his boss whether he likes it or not.
Meanwhile, Omisore while he was deputy had some sort of authority because his boss was a very liberal man (Bisi Akande).  One would have expected that Omisore will develop his hometown at least but instead of focusing on development he was looking for ways to take over from his boss which led him to join PDP, an ambition he has nursed even before Chief Bisi Akande was picked by the party (AD). He was arrested for the alleged murder of Chief Bola Ige. Also, before the murder, Omisore was also alleged to have instructed his thugs to remove Chief Bola Ige's cap in the Ooni's palace. Omisore said this much later "Recently, Chief Bola Ige came on radio here (Osogbo – the state capital), to insult me and my family. THAT IS THE LAST TIME HE WOULD INSULT ME. He was beaten yesterday. The people of Ile-lfe beat him up and he was crying like a baby, as they removed his cap and glasses. If it had been at a political gathering, he will be dead by now….. In fact, what the people wanted to do was more than removing his glasses and cap"
As a matter of fact, Jelili Adesiyan (Current Minister for Police Affairs) was also fingered in the matter through various testimonies by people close to Omisore and Chief Ige. Honourable Odunayo Olagbaju was also killed around the same period and his assassination was linked to Chief Ige's murder through his involvement with Jelili Adesiyan and Senator Omisore.  Senator Omisore was later arrested and kept in Agodi prison for a while but through PDP's 'abrakadabra' elections, he was selected and won the Senatorial seat for Osun East while in Agodi. He was released on bail to attend the NASS swearing in, re-arrested and then finally released a month later. The case of Bola Ige's murder remains unsolved.
Ogbeni Rauf Aregbesola in my opinion has outperformed any other governor the state has had since its creation in 1991. With very little IGR and dwindling federal allocation, he has been able to do so much in the State. He started off in 2010 by setting a 6 point integral action plan:
The broad action plan has been the guiding principle to the phenomenal development in the state.  I how wonder why anyone would want that to change so soon? Lagos tremendous development one way or another is linked to the fact that succession has nothing to do with development but with PDP it is different.  To enjoy sustainable economic growth and development in the State of Osun which Ogbeni has started, another four years is very essential. This is because for some of the candidates being governor is just to fulfill a lifelong ambition, although another opponent claim to want to block the little gaps that has been created by Ogbeni's administration which is understandable but then I need to remind them that the gaps that their previous party created is so huge that it's a remarkable feat to have done some much the last 3.5years. Also, the PDP candidate was a Senator for 8 years with absolutely nothing to show for it. He was Chair House Committee on Budget and Appropriation during this period, I need not tell you how our budget has been the last couple of years. People in his Senatorial district which is largely Ife-Ijesha would tell you that it was as if he did not exist throughout that period.
Finally, to the followers of  Senator Omisore who has recently decided to appear like a grassroot man, I keep wondering if they have any other reason to want to vote him in apart from the fact that they just see it as a contest against APC.
It's more of a vendetta to them because that's basically what they can hold on to. Their is absolutely nothing tangible to refer to from someone who has been in government and I dare say an experienced professional politician at that. Infact, Segun Akinwusi the SDP guber candidate served as Head of Service in Osun (2003 -2012) and also had an  opportunity to contribute his quota to the PDP government for about 8years but they all still couldn't achieve what Ogbeni Rauf has achieve in just 3.5years.  So if we are to access it from a performance point of view Ogbeni has done very well, he also understands the need to connect with people that's why his government exist solely for the welfare of the people and he has proved that beyond reasonable doubt.