No Amount Of Intimidation Will Stop Us From Exercising Our Right-Osun Residents Insist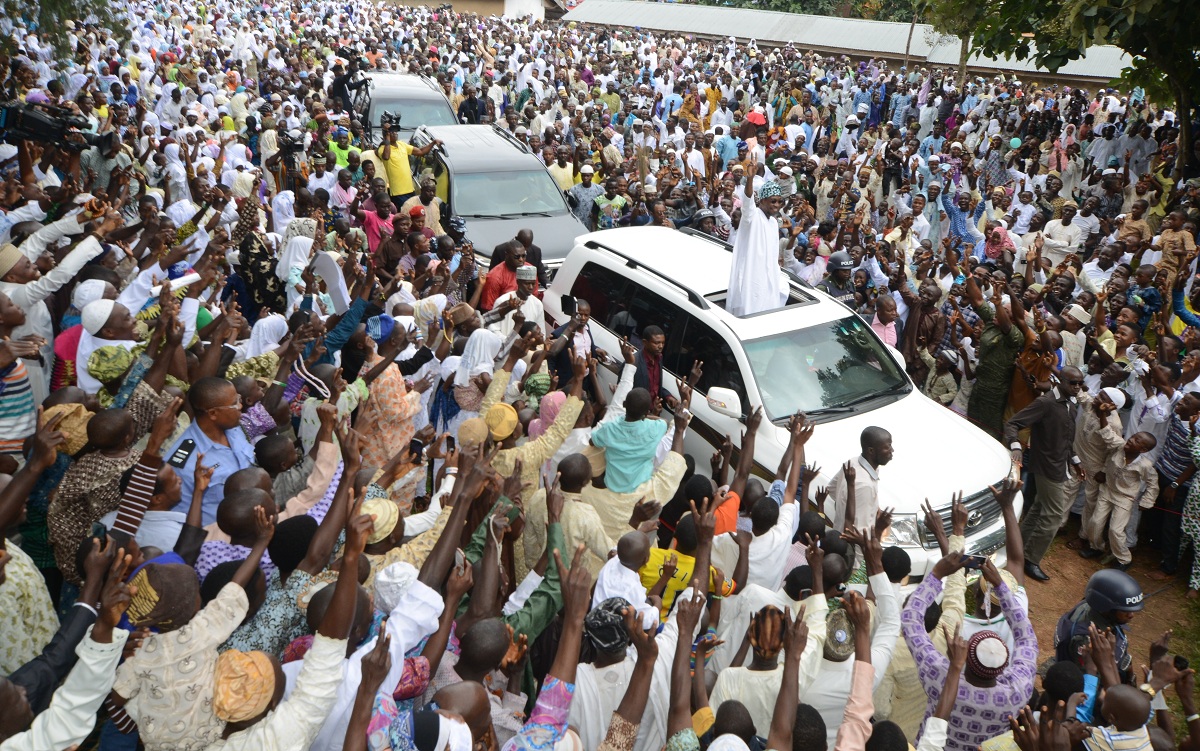 Residents in Osun on Thursday condemned in a strong term the attitude of heavily armed security men, from the Department of State Security (DSS) in Osogbo, engaging in war-liked scenario, with sporadic shooting in the air, meant to create fear in the mind of electorates.
Dr Husseini Abdullahi, Medical Director in a Hospital who spoke in an Interview with Bioreports said, ''Over 50 Hilux armed vehicle parading the city, had really create fear in the mind of some electorates.
Abdullahi said, ''The DSS in Osun ought to know that the state was peaceful and with the current behavior, electorates maybe scared and discouraged.''
''The irregular shooting by the DSS was barbaric, uncivilised and should be condemn by all. Urged the Boss of the Security service to be electorate friendly.''
"I want the Heads of DSS to talk to their apparatus not to victimized electorates. What we saw yesterday was a picture of what may happen during and after the August 9 gubernatorial election". He added.
Abdulahi, urged electorates to come out en masses on the day of election without any iota of fear.
Mrs Foluke Ajayi, a trader at the Old Garage area, lamented that over the acquisitive attitude of the DSS, which frighten a lot of people in the state capital city.
Ajayi, said the peace of the state is of utmost priority and such act can lead to public disturbance.
Corroborating the view, Mr Olawoyin Adewumi and Prince Ojo Olalekan condemned the shooting, saying that they were just using the system to intimidate electorates from exercising their civic responsibility in the coming election.
They said, no amount of intimidation can deprive them from coming out come August 9 to cast their vote for the candidate of their choice.
It would be recalled that, DSS had on Wednesday stormed the state capital with a sporadic shooting which made majority of the people in the state capital started running helter skelter for the fear of being hit by bullet.
The development which made motorists and commercial motorcyclists hurriedly packed their vehicles, just as pedestrians also abandoned the roads as the armed official profoundly took over the roads.