OPINION: A Prayer For Osun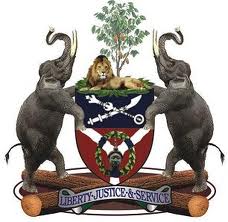 There is a town called Asipa in Ife North local government area of Osun state. It is a town founded by a warrior called Fashina. It is historically known as a town of warriors. But last week, Asipa was in the news not because it conquered another town or kingdom like their ancestors did consistently in the days of old. It was because an aspiring warrior met his untimely death testing a bullet-proof charm.
Rasheed Sulaiman, according to reports, had gone to a herbalist to fortify himself for only-God-knows- what. The herbalist gave him a bullet-proof charm. Last Saturday, Sulaiman decided to test the charm that he had spent good money on. He called his cousin, Siji to accompany him to a secluded spot where they would check out the bullet-proof. He gave a gun to Siji, wore the amulet and told his cousin to fire. Siji fired and Sulaiman joined his ancestors. Just like that. By the time those who heard the strange gunshot got to the 'shooting range', Sulaiman was long gone, amulet and all. It was a sad day indeed for Siji. Other parents went into panic mode, afraid that their other children may also have gone to procure bullet-repellent and machete-cut-proof amulets.
This therefore is where I will start my prayer for Osun.
Dear Lord, protect our children, especially our young men from fake herbalists and bullet-proof amulets that have no NAFDAC numbers. I do not want to believe that Rasheed Sulaiman bought the amulet that killed him because of August 9 election but God I pray that you lay your hands on the youth of Osun state. May your spirit remind them that this election is only for a few hours and life will go on even if anybody is shot playing thug. God Almighty, remind my brothers that only the living reap the dividends of democracy.
Lord you are omniscient, you know politicians will always give money to some people to put their lives on the line so their own children can reap the bounties of political office. You know what they give is peanuts but because my people are poor they scramble for these crumbs, Tonight as they sleep, in their dreams, please show them the folly of accepting even N100,000 from anybody to go and risk their lives. Show them that the death of even the only child of a family will not stop the swearing-in of the governor of Osun state. Let your spirit constantly remind those who have been brainwashed that this is a do-or-die election that all we need to do is to vote, not die because in vain die those who think their families will be compensated because they chose to play thug.
The federal government has said it will deploy  troops that will be armed to the teeth. Most of these men are trained to shoot to kill. Some of them do not know how to shoot legs. They only aim for the head and the chest. May our impressionable people know that even if we sue a soldier for killing one young person, the dead will remain dead. May they know better than to challenge a man carrying AK 47 with a bush amulet.
And Lord, please deal with these fake charm merchants. Most of them are just emergency herbalists trading on the desperation of young people who do not know any better. Please give their customers the wisdom and the presence of mind to test the bullet-proof charms on the heads and chests of the herbalists.
I also need to pray for the candidates in the Osun election. May the Lord guide your steps but need I remind you that only one candidate, only one winner can emerge in this kind of competition? I pray that the Lord will grant the winner the wisdom to rule in grace and the grace for those who do not win to accept the verdict.
Lord, cane anybody from above, on their buttocks who decide to foment trouble during or after this election. If a man offers to serve and the people he wants to serve say they do not want his service, it should not cause fight. If the people make their choice, then that is their choice. Do not allow these politicians to bathe their feet in the blood of the people they promised to serve.