OSUN 2014: OSUN 2014: Don't Set Nigeria On Fire; Jakande Warns Jonathan, Others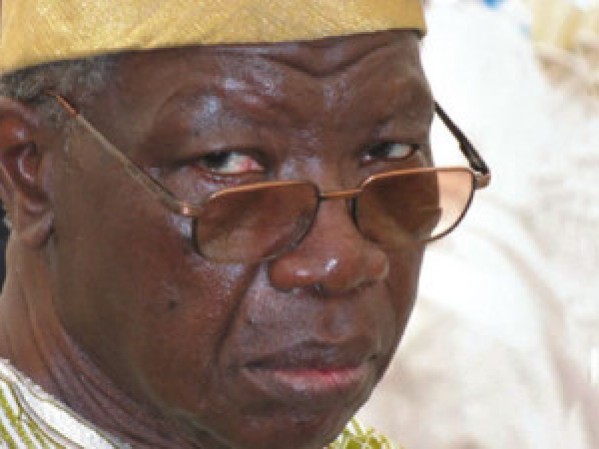 The first civilian governor of Lagos State, Alhaji Lateef Jakande, has warned President Goodluck Jonathan and those in position of authority to be wary of actions that could lead to chaos in the country.
Jakande bemoaned the "militarization of democratic process" as witnessed in Ekiti State and now in Osun, describing it as unfortunate.
The veteran journalists said never in the history of the nation has election been so tense as the case of Osun governorship election.
"Electorate should be allowed to freely choose their leader without molestation, inducement or harassment. The idea of deploying large number of security operatives is wrong and should not be encouraged. It discourage electorate from discharging their duty and gives room for impunity," he said
Jakande asserted that those heating the polity do not love Nigeria.
Nigerians, he warned, should beware of desperate politicians who want to win election at all cost.
He urged the Independent National Electoral Commission (INEC), to maintain its neutrality at all times, saying that allegations of connivance with particular political party is not good for the integrity of the commission.