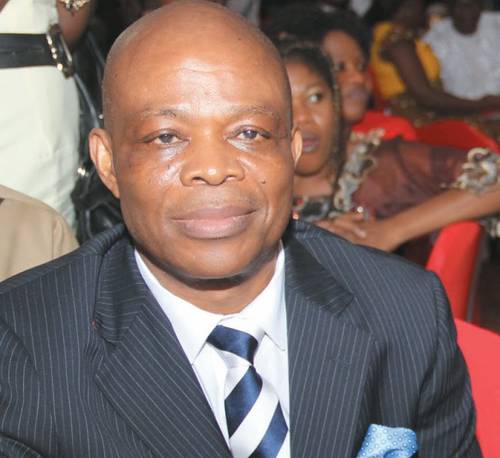 Aregbesola Recalls Encounter With Dimgba Igwe; Says Death Is A Tragic Loss
Governor of Osun, Ogbeni Rauf Aregbesola, yesterday expressed shock over the death of one of Nigeria's most versatile journalists, Dimgba Igwe.
Igwe, Vice Chairman of the Sun Newspaper until his death, was reportedly knocked down Saturday morning while going through his usual morning exercise.
In a statement by the Director, Bureau of Communications and Strategy, Office of the Governor, Mr. Semiu Okanlawon, Aregbesola said Igwe's death once again robbed the nation's media family of a doyen.
He described Igwe's death as a devastating blow to not only the media world but also to the nation as a whole.
Aregbesola, however averred that Dimgba Igwe's death has again brought to the front burner the level of insecurity to lives and property in the country.
He noted that it is unimaginable to think that merely engaging in a harmless venture like regular morning exercise could lead to a tragic death like that of Igwe.
"It is indeed a tragedy of huge proportion not only to have lost this fine journalist and manager of men, but also to have lost him in such needless tragic circumstance.
This once again calls to question the level of insecurity of lives and property in this country.
"Dimgba Igwe, until his death, and with his closest friend, Mike Awoyinfa, brought journalism to another level which brought one of Nigeria's highest selling newspapers, the Sun into the consciousness of Nigerians.
"His death brought back to mind in a flurry our last encounter. Last year I met him and his professional twin brother, Mike Awoyinfa. And after launch, we had a profound and robust discussion about a new Nigeria of their dream.
"It is rather unfortunate that Igwe would be lost this soon. We pray for the repose of his soul.
"On behalf of myself, government and people of Osun, we send our heart-felt condolences to Igwe's immediate and extended families, management and staff of the Sun Newspaper, Nigerian Union of Journalist (NUJ) the proprietor of the newspaper, former Governor of Abia State, Dr. Orji Uzor Kalu," Aregbesola said.