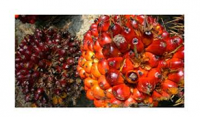 Osun Commissions Two Oil Palm Processing Plants
A joint effort of the Bank of Industry (BoI) and the Federal Ministry of Agriculture have resulted in the commissioning of two new oil palm processing cottage industries in Osun State. Both have however expressed optimism of an increased investment in the sector. On the development, industry stakeholders noted that the initiative would serve as a catalyst for expanding industrial capacity and enhancing value addition efforts to the nation's raw materials.
Special Adviser to Osun State governor on Agric and Food Security, Festus Agunbiade, said at the event that most farmers are challenged at the stage of processing because when they sell without adding value they are bound to get a poor price. He said: "If we don't take care of processing facilities then we would just be producing for wastages and if you are sure that your commodities would be processed you will be encouraged to add more value.
From today, in Osun State, you can be assured that farmers would be encouraged to grow oil-palm because they are sure that their incomes will increase as wastages are being drastically reduced." He added that the Minister for Agriculture and Rural Development, Dr. Akinwumi Adesina, understands the challenges of farming and the farmers and his efforts have resulted in the increased production capacity.
"We are also witnessing a better approach to the issue of funding by BOI because they have come down to the real issues; farmers can no longer bear the high costs of commercial bank facilities; it is very good that BOI has now come down to its real mandate and is financing agriculture by charging single digit interest rates. I will advise them that they increase their monitoring activity so that such facilities will be well monitored," he said.
Company Secretary of one of the beneficiary firms, E99 Oasis Integrated Services Ltd, Bola Adebowale, commended the initiative as a worthy one under the Agricultural Transformation Agenda (ATA) championed by Adesina. "Let me sincerely thank the Bank of Industry for the support provided on this project.
This is a clear indication of a financial institution building strong support in the actualisation of agricultural programmes, especially in the oil palm cottage processing mill. Today's commissioning is a great event and a milestone in the annals of the history of farm E99 that was established to aid food production in the country as well as enhance stable food availability to the people.
With this Mill, I am sure palm oil produced in the farm will meet the international standard," Adebowale said. Chief Executive Officer, Process Concepts and Technologies Ltd, the fabricator and installer of the machines at the industries, Victor Olomo, said that the machines would be used to process oil from harvested bunches from the oil-palm plantation.
"The idea is that we want to produce palm-oil that is of high enough quality that can be safely consumed, used by industries and meet export specifications and this facility here meets the requirement. "Another great thing about this project that is being supported by BOI is that part of the terms is for us to train the equipment operators and we have trained those presented by the cottage industries to ensure that there will be no problem with operation and maintenance of the installed equipment," he explained.