Osun Signs N10b Road Contract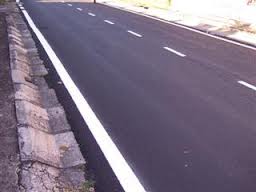 Osun State has inked a N10 billion contract for the rehabilitation and construction of 224.6-kilometre rural roads.
The Special Adviser to the Governor on Rural Development and Community Affairs, Mr. Kunle Ige, revealed this to reporters in Osogbo at the weekend.
He said the project, tagged: Rural Access and Mobility Project (RAMP), is supported by the World Bank and French Development Project.
Ige added that the two foreign organisations have contributed about 75 per cent of the fund while the government paid N2.5 billion counterpart funds, representing 25 per cent.
The contract, according to him, has been awarded to Messrs Westmidland Construction Company Limited, Messrs Wetland Construction Nigeria Limited and Messrs Lee Fakino Nigeria Limited.
Ige noted that among the participating four states – Adamawa, Osun, Enugu and Niger states – in the RAMP, Osun was the first to meet up with conditions for the signing of the contract, which would enhance access and mobility in the rural areas.
The Special Adviser, who noted that the project would boost the state's economy, said most of the roads to be constructed would lead to farm settlements.
He added that the road project would make it convenient to transport agricultural produce to the cities after the completion of the roads.
The governor's aide said the contractors would be monitored to ensure that they carry out the project according to specifications.