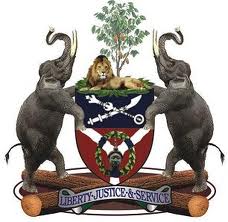 Osun Govt Provides Vehicles To Workers
As part of efforts to ensure an enabling condition for civil servants to discharge their job diligently and efficiently, the state government of Osun has procured a new Hilux pickup van and 10 new boxer motorcycles for the use of members of staff of the Ministry of Agric and Food Security.
Presenting the van and motorcycles at the government secretariat,  the Commissioner for Agriculture and Food Security, Wale Adedoyin, explained that it was done with a view to ensuring easy and proper monitoring of various government agricultural projects in the state thereby boosting food production.
Adedoyin however expressed optimism that the intention and motive of the Ogbeni Aregbesola's administration for investing so much into the agric sector will be met, saying that the present administration wants to make the state food secured and even sell to other states.
Also, the Senior Special Assistant to the Governor on Quick Impact Intervention Programme (QIIP), Mr Dele Ogundipe, charged the users of the vehicle and motorcycles to use them to enhance food production in the state.
Others in attendance were the coordinating Director, Ministry of Agric, Dr Bukola Aluko, Directors and Agric Officers.