Osun Alerts Residents On Imminent Flooding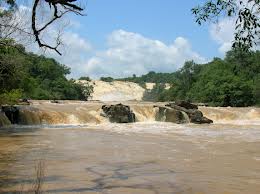 Osun government yesterday urged people not to panic as it releases water from its dams across the state to prevent the storage facilities from collapsing.
This was contained in a statement signed by the Commissioner for Information and Strategy, Mr. Sunday Akere, and made available to newsmen yesterday in Osogbo.
The statement claimed that nearly all the dams in the state were filled beyond their capacity due to heavy rainfall in the past few days and called on residents not to panic, adding that some communities where the dams are located may experience slight flooding when the water is released.
It said weather experts predicted heavy rainfall as the 2014 rainy season winds down, adding that the huge volume of water in the dams presently must be released to prevent forced outflow of same, thereby leading to flood.
The statement further told residents of communities such as Ede, Iwo, Ejigbo, Okinni and others near dams in the state to be on the alert because mild flooding may occur in the next few days as the water is released, but assured that control measures have been put in place to minimise the effect.
It also urged residents of the state to cooperate with government in its effort to prevent flooding in the state by desisting from dumping waste in waterways and drainages across the state.
The government further urged people to pay their water rates promptly to assist it in getting fund to sustain and maintain water infrastructures at the dams.