Osun Embarks On Eradication Of Female Genital Mutilation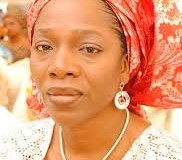 A call has been made to the National Circumcision Association of Nigeria to put a stop to female genital mutilation/circumcision FGM/C in Osun State and Nigeria as a whole.
The act was described as barbaric and human rights violation of women and girl-child.
The Commissioner for Women and Children Affairs, Mrs. Mofolake Adetoun Adegboyega disclosed this in Osogbo during her speech at the inauguration of the State Technical Working Committee on Elimination of Female Genital Mutilation / Circumcision FGM/C.
At the programme organised by UNFPA/UNICEF in collaboration with the Ministries of Women and Children Affairs and Health, the Commissioner expressed profound gratitude to the technical partners for the inclusion of the State in the project to be executed in Nigeria.
As regard the girl-child, who is the main focus of FGM/C, she reiterated that the State government has enacted a law against Female Genital Mutilation/ Circumcision, and that the government will continue to carry out and support programmes to fight and eradicate harmful practice in the state completely.
According to Adegboyega, Female genital mutilation, aside from being a serious human rights violation of women and girls, also has grave health consequences, and as such it is necessary that the practice be totally eliminated in the state.
She described female genital mutilation or female circumcision as procedures involving partial or total removal of the female genitalia or other injury to the female genital organs whether for cultural, religion or other non-therapeutic reasons.
Statistically, she stated that there is an existing policy for the elimination of FGM in 2002, that it has not appreciably achieved its aims and objectives, and that by UNICEF survey in 2010, the state has the highest prevalent rate of 82.8% in South-West.
Adegboyega revealed that the practice is common in Africa, Nigeria inclusive due to traditional/cultural belief that if a female child is not circumcised she will be promiscuous.