Osun Govt Counsels Ede, Iwo, Ejigbo, Okinni On Little Floods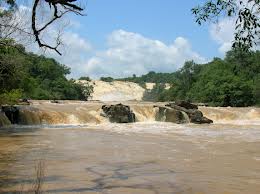 Osun State Government has allayed fear of residents as it released water from its dams across the state to avoid imminent collapse of the dam structures as a result of the heavy rainfall witnessed in the state in the past few days.
A statement by state Commissioner for Information and Strategy, Sunday Akere, called on the residents of the state not to panic, as little flood may occur in communities hosting the dams when the water is released.
But the statement asked residents of communities such as Ede, Iwo, Ejigbo, Okinni and many communities around dams in the state to be aware that little floods may occur between now and next week as the water is being released, assuring them that it is nothing to worry about.
According to the statement, weather experts have predicted heavy rainfall as the 2014 rainy season is gradually winding up and if government refuses to allow the excess water to be eased off gradually, the water, because of the heavy volume, may force flow from the dams leading to dangerous flood.
It stated that the heavy rainfall witnessed in the past weeks has led to excess water lodging inside the dams and if it is not released may lead to terrible flooding
Furthermore, the statement disclosed that the state water corporation would be releasing water from the dams to give relief to the dams and avoid forced flooding.
It also urged residents to cooperate with government in its effort to curb flood incidents in the state by ensuring that they do not dump waste in waterways as well as inside drainage across the state while paying their water rates promptly to assist government in getting fund to sustain and maintain water infrastructures at the dams.
DAILY INDEPENDENT