OPINION: Leave Aregbesola Alone By "Pebbles With Igbotako Nowinta"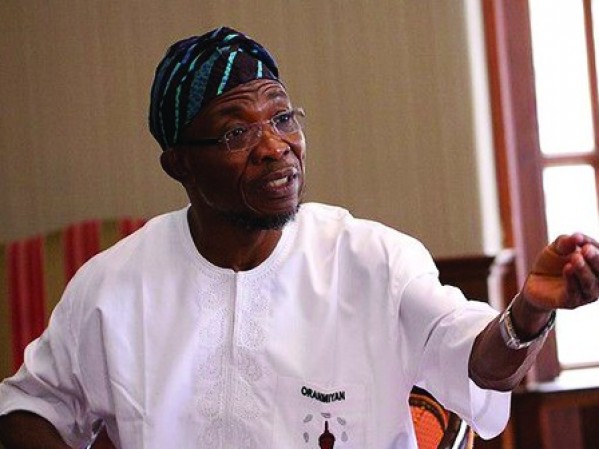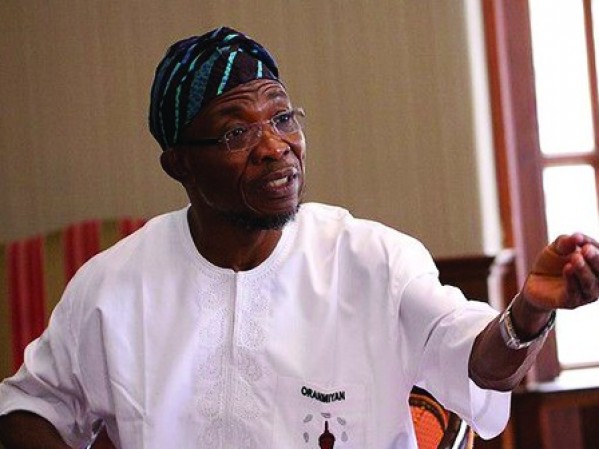 "Ogbeni Aregbesola is a superlatively efficient political executive. The successes he has recorded with such staggering accuracy and speed has stripped the opposition of their political cover. One cannot but state that he is guiding the people of the state of Osun to the coast of prosperity" – Quoted in Nowinta's book – OGBENI RAUF AREGBESOLA (In the footsteps of Obafemi Awolowo).
Before August 9th Osun State Governorship Election , and on the d-day itself (9th of August), the Governorship Candidate of Peoples Democratic Party (PDP) in the state, Senator Iyiola Omisore did everything in his power to sway the attention of voters, to his direction .
But in the end, he failed woefully and fatally as the result of the election showed clearly that he was never the choice of the majority of eligible voters in Osun State. With 394,684 votes for Ogbeni Rauf Aregbesola (he won in 22 out of 30 Local Government Areas) and 292,747 votes for Senator Iyiola Omisore, it was one of the heaviest political defeats suffered by the PDP in Osun State, since democracy reared its head again in Nigeria in 1999.
The outcome of the June 21, 2014 Governorship election in Ekiti State, where ex-Governor Dr Kayode Fayemi (of All Progressives Congress) mysteriously lost to the present Governor- Ayo Fayose of the PDP, indeed gave Senator Iyiola false hope of dethroning a down to earth, pragmatic , cerebral and focused Governor Rauf Aregbesola of Osun State. Even, the marksmen (ninjas) that Senator Omisore brought to campaign grounds early in the electioneering days could not help him. The federal might that came to influence things on the ground by stark show of power intimidations and unwarranted arrest of stalwarts of APC could not save Senator Omisore from certain disgraceful outing that became his lot in Osun State.
Information that reached me on the 9th of August from Oshogbo, from a political stakeholder in the state revealed that the PDP and its foot soldiers were battle ready to snatch victory at all cost. According to my friend, the election in Osun State was like 'war'. Wait a minute! How long are we going to perambulate in the ocean of our porous electoral system? How long will some politicians continue to descend to the abyss of gangsterism, brigandage and blatant fraud, because they wanted to win at all cost
I am saddened that the National Assembly and the presidency have chosen to look the other way, instead of revisiting the electoral Act with a view to sanitise our electoral system. It is shameful and ridiculous that countries like Ghana and South Africa have sanitised their electoral systems to a reasonable degree, while in Nigeria, the process has graduated to a state of 'war' and barbarism.
With what any objective minded person who pays a visit to Osun State can see happening in terms of gigantic distribution of democratic dividends and altruistic leadership which Ogbeni Rauf Aregbesola is championing, there is no way a character like Senator Iyiola Omisore could have won the August 9th, Governorship election.
Well, the PDP and their foot soldiers indeed thought otherwise in Osun; that they could try the impossible, but their calculations failed before their eyes. Now, that the election has been won and lost, it is the honest opinion of men of good will that at least the sleeping dog should be allowed to rest. Even, Senator Omisore should allow the judiciary to do their job, transparently instead of trying to steal victory behind the scene or jump the gun as the matter of the August 9th 2014 Governorship election is being handled at the law courts.
More worrisome is the way the Peoples Democratic Party in Osun State has been carrying on lately as if paper tigerism, strident propaganda and resort to cheap blackmail could turn the table of victory against Ogbeni Rauf Aregbesola. Omisore and his desperadoes should simply turn their attention to what is happening in Edo State and what had happened before. In 2012, Comrade Adams Oshiomhole became the greatest election winner in Edo State, when he secured a pan Edo electoral victory for the second term in office. Hard as General Charles Airhiavbere of the Peoples Democratic Party tried, even against a royal advice from the Bini Monarch, not to approach the Edo State Governorship Election Tribunal, he refused to yield and ended up with humiliating disgrace.
General Airhiavbere fell from the little grace he had immediately after the Edo State Governorship election, to a disastrous grass, from where he is currently recuperating politically, because he wanted to win via a back door. Today, those who have vowed to truncate the tenureship of Comrade Oshiomhole as Governor of Edo State are presently wallowing in the stew of ridicule, confusion and regret, as the Comrade Governor has emerged the winner of the recent attempted democratic coup.
Just few weeks ago Comrade Oshiomhole's controlled Edo State House of Assembly (with majority members) passed the budget 2015 successfully while the PDP controlled House of Assembly sat idling away and ranted without achieving any head way. It is tragic to recollect that most politicians in our clime are more or less uncivilised and demented towards acquisition of elective positions, even in the face of stark fact that they are unwanted and unpopular, as a result of their political or professional antecedents.
Today, the powers that be have defecated on the judiciary in Ekiti State, while a man who supposed to be in the dock has been sworn in as Governor. I feel dismayed by the culture of intimidation, squandering of democracy and noxious practises of enslaving some Nigerians such as are being noticed in Edo State and Ekiti State because the South West must be taken as a presidential spoils in the race for 2015.
In Osun State Ogbeni Rauf Aregbesola must be left alone because what the PDP- cum Senator Omisore is digging out against the resounding victory of August 9th recorded by All Progressive Congress is ridiculous to every stretch of imagination and resembles a medieval political witch hunting.
Since 2007, I have watched Ogbeni Aregbesola to know that he is nothing but a bundle of character, competence and capacity. The magic of Aregbesola is but a catechism for democratic dividends in Nigeria. This magic is tantamount to a revolution in the state of Osun.
As he prepares for his second term inauguration on November 27th, 2014, Omisore and his gang should kindly leave him alone and not speak for the judiciary. Ogbeni deserves to be left alone because he won the August 9th election convincingly.
Nowinta, wrote Ogbeni Rauf Aregbesola (In the footsteps of Obafemi Awolowo).