Osun Governorship Election, Best So Far – Jega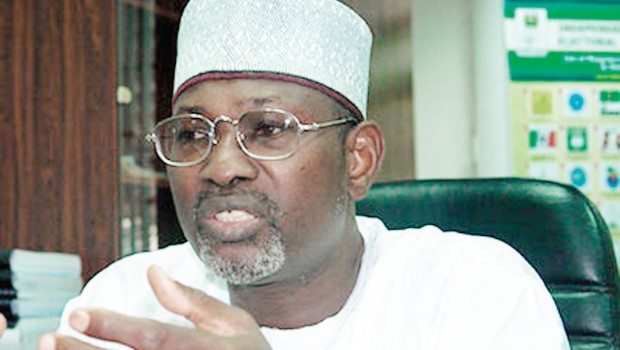 Further confirmation has emerged that the governorship election of August 9, 2014 conducted by the Independent National Electoral Commission (INEC) is a landmark in our fledgling electoral process, and the most credible since 2011.
This confirmation came from Professor Attahiru Jega, Chairman of the INEC himself, in an interview he granted a national newspaper recently.
The professor was quoted by the newspaper as saying that, "Look at what we did in Osun State….In Osun, we had the best election conducted so far, the best election we have conducted so far as a commission since 2011."
Besides, unfolding events in Osun appear to corroborate the INEC Chairman's assertion as no contrary findings have been made in the course of inspection exercise of ballot papers and electoral materials so far concluded in about 8 of the 17 local governments where the defeated PDP candidate is contesting the validity and credibility of the vote.
According to reports from INEC's office in Osogbo, inspection done by both parties (APC and PDP) of electoral materials used during the August 9, 2014 governorship election has so far confirmed what Professor Jega said because they were all flawless.
The local governments in which the inspection exercise has been concluded include Osogbo, Olorunda, Irewole,Obokun,Atakumosa West, Ilesha East, Ilesha West and parts of Ejigbo. The exercise continues this week.
Professor Jega also stated that apart from being the best election INEC has conducted since 2011, the Osun State governorship election, which Ogbeni Rauf Aregbesola won irrefutably, also recorded the highest number of votes in governorship elections conducted within the period 2011-2014.
Whereas other elections recorded below 30 percent, and that of Ekiti State slightly higher, the Osun governorship election was in excess of 67 percent voter turn out, notwithstanding the massive security that people thought would have scared voters.
The INEC Chairman therefore argued that contrary to popular fears, security beef up for the election neither prevented nor disenfranchised voters.
What happened in Osun State on August 9, 2014 therefore was a true reflection of the people's wish.