"Jonathan's Dollar Rain can't buy Yoruba votes" – Osun APC Elders declare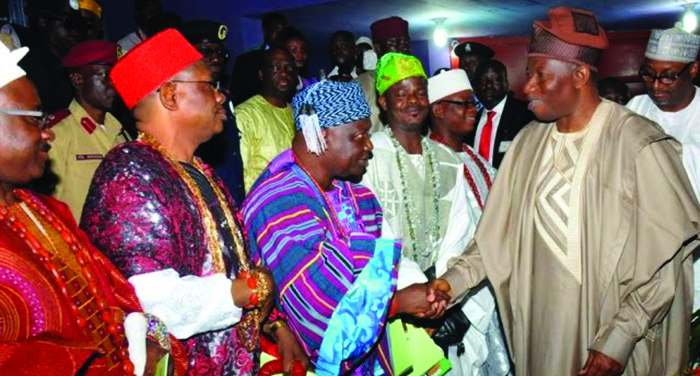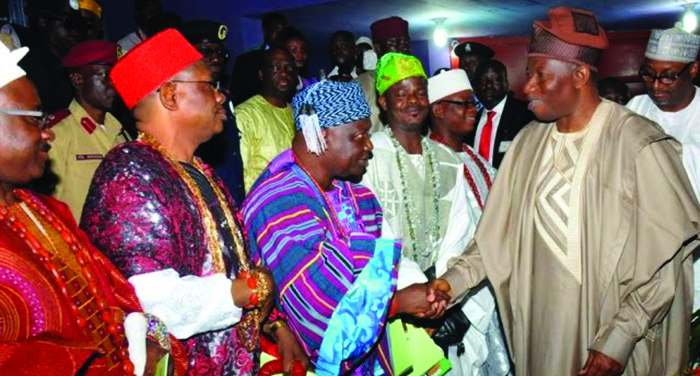 The Elders' Council (Igbimo Agba) of the All Progressives Congress (APC) in the State of Osun has described last minute efforts by President Goodluck Jonathan to influence Yoruba people's support for his re-election efforts through monetary inducement as too little to late.
In a statement signed by Chairman of the Council, Engineer Sola Akinwumi and made available to newsmen in Osogbo on Monday, the Elders' Council maintained that Yoruba people are not articles that could be purchased by the highest bidder.
Decrying the last minute visit to palaces of traditional rulers where heaps of United States Dollars allegedly changed hands, the party leaders drawn across the 30 Local Governments opined that "the Dollar Rain, if it is true, is a gratuitous insult to the dignity and integrity of Yoruba culture and tradition as it presents our people as purchasable items for any moneybag with deep purse".
According to them, the eleventh hour visitation embarked upon by the president in the past weeks was not surprising as it reflected the antics of an unprepared student that usually adopts panicky measures when a promotion examination is approaching.
"The Eleventh Hour visitation by President Jonathan did not come to us as a surprise because he, like a poor student of history, realised too late that Yoruba people are worth more than passing attention in the past six years of his presidency", the Council observed.
A careful look at Yoruba States, according to the party elders showed evidence of neglect by the Federal Government typical of the years when President Jonathan occupied Aso Rock as Nigerian leader.
The council noted further that what is visible to all observers are "apparent and deliberate economic strangulation, vast graduate unemployment, distressed industries, neglected productive sectors, and discouraging agricultural policies that have bedevilled the daily economic activities of our people in the Jonathan years".
The Jonathan administration, according to the Elders' Council, has nothing to show for the massive votes given by Yoruba people in 2011 stressing that this apparent failure forced the president resort to underhand dealings to win a second term.
The council stated further that "President Jonathan must know that Yoruba Obas, as custodian of our culture of hospitality, good neighbourliness, diplomatic finesse, and virtuous living in the Omoluabi ethos would not have turned down his request to visit their palaces".
The politicians warned President Jonathan to note that "no Yoruba traditional ruler worth his crown will allow an armada of dollars to drag his royal regalia in political mud as the proponents of Dollar Rains planned through their recent actions".
They supported their position with a Yoruba adage says "Enikan kii bo gende lojo kan, ko so pe o ri fakia-fakia" (no one gives food to an adult in one day and claims that he was responsible for his hefty size).
The Igbimo Agba added that "those who invaded Yoruba land with dollars as if the people were damned with poverty would soon find out that we have our eyes on our proud heritage that money cannot subvert".
The Council also noted an alleged plan by those they described as "unpatriotic elements to instigate our Armed Forces to rig the coming General Elections by harassing the electorate before and during the polls. This is, to say the least, an unpatriotic step at undermining the nation's democratic process".
The party elders then declared that Yoruba people have decided to vote out President Goodluck Jonathan and his party insisting that "no amount of Dollar Rain that can stop Yoruba people from proving their worth one more time as they have done in the past even under the most unpleasant clampdown".