Osun's Salaries Issues Cannot Be Divorced From The Revenue Crisis Hitting Nigeria As A Whole – Govt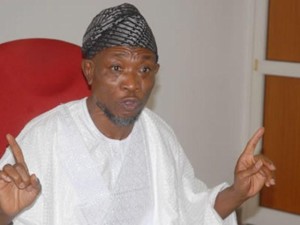 *Seeks worker's understanding *
It has come to our knowledge that today, some workers under the aegis of the TUC came together in protest against salaries that have not been paid.
While we recognise the right of the workers to seek for the payment of that which is legitimately theirs, we wish to repeat for the umpteen time that the unfortunate owing of salaries running to about three months cannot be divorced from the crushing revenue crisis that has hit Nigeria as a whole.
What is required at this stage is for all and sundry to properly understand the genesis of this whole saga which will be helpful rather than being viewed as a deliberate act on the part of the government.
A government that ensured prompt payment of salaries on or before 26th of every month since inception; a government that introduced 13th month salary and a government that had commenced augmentation of salaries with it's hard earned savings to prevent it's workers from tasting the bitter pill of revenue crisis cannot suddenly wake up to deny workers their legitimate earnings.
We are aware that President Goodluck Jonathan made some statements during his visit to OSUN at the weekend where he was reported to have asked OSUN people to demand for their salaries saying his government pays states at when due and that some states have borrowed money beyond their capacities.
The question Mr. President must be asked is: how do loans obtained by states for obvious development purposes and to bring better life to the people translate to revenue deductions across Nigeria to the extent that the whole country is facing this kind of heat? It is on record that the Director General of the Debt Management Office under the supervision of President Jonathan came to OSUN last year and declared publicly that OSUN debts are within the capacity of the state. He also recommends the Sukuk loan which OSUN took to other states seeking fast development for their people. What has changed between last year when the President's Debt Management Office gave OSUN this clean bill and now.
Secondly, President Jonathan's Minister of Finance Mrs. Ngozi Okonjo Iweala has been warning Nigerians to brace up for hard economic times. Without necessarily harping on the fact that this is as a result of their shoddy handling of the nations resources at a time that we witnessed crude price hovering about $100 at least in five years, can Mr. President justifiably claim that Osun's unpaid salaries are not part of the hard economic times that his minister warned us against.
Please, recall that Governor Aregbesola had seen this coming a long time and as far back as July 2013, he had told Nigerians to call the Federal Government to account if the country would not be plunged into economic crisis.
Please recall that Aregbesola repeated this warning in February 2014 during a retreat by members of the OSUN State House of Assembly on the 2014 budget that the FG had declared economic war on Nigerians.
However, as a responsible and responsive government,we can only appeal to our workers in the state and those connected with them for understanding. what this time calls for is sober reflection  on the part of all parties as all hands must be on deck to ensure that we all navigate this stormy waters and get rid of those who are bent of holding the people down.