Osun At 24: We Are Committed To Full Realisation Of Our State's Dream -Aregbesola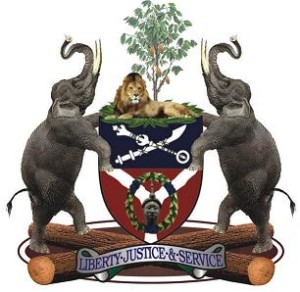 The Governor of Osun, Ogbeni Rauf Aregbesola on Thursday said in about four years under his watch, Osun has inched closer to the dreams of those who laboured for the creation of the state 24 years ago.
Congratulating the people of the state for what he described as their genuine efforts to build an independent, virile, virtuous and productive Yoruba state, Aregbesola pledged his government's irrevocable commitment to the cause of ensuring the realisation of the very dreams for the creation of the state.
The governor in a statement by the Director, Bureau of Communication and Strategy, Office of the Governor, Mr. Semiu Okanlawon, in commemoration of the 24th anniversary of the creation of the state said that the Aregbesola administration is committed to bringing government closer to the people and igniting a revolutionary development paradigm that sets the state on an enduring pedestal.
The statement added, "We are irrevocably committed to a development paradigm that will lift our state to compete with any proud human habitation anywhere in the world.
"We appreciate the fact that the masses, who are the focus of our development strategies, identify the reasons behind our many efforts. For example, our ambitious urban renewal project is aimed at transforming to the 21 century modern cities with life changing infrastructure in place. Projects such as the Oranmiyan New Town, a Central Business District, organised transportation system aided by road networks for the purpose, a functional emergency response scheme in health, security and transportation sectors, modern recreation parks and gardens are all geared towards creating modern environments that our people can call their own."